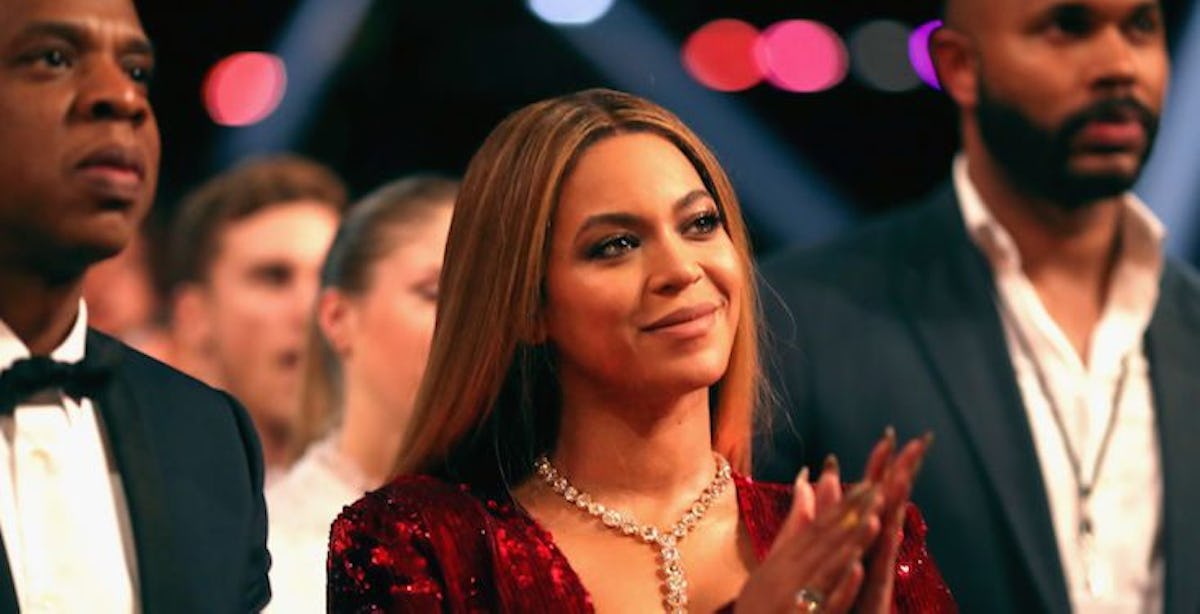 Fans Are Losing It Over Beyoncé's Twins' Birthday After First Photo Drops
Getty Images
TGIF and thank GOD for QUEEN B! Beyoncé finally blessed us all with the first photo of her twins, Rumi and Sir Carter, early Friday morning on Instagram.
The colorful photo shows beyonce in what looks like a garden wearing a floral robe and blue underwear. She's holding both twins in her arms with flowers behind them.
Beyoncé captioned the post,
Sir Carter and Rumi 1 month today.
Beyoncé also included a bunch of emoji in her post, including praying hands, a heart, a man, woman, girl, and two babies (probably to symbolize the gorgeous Carter fam).
Naturally, fans were freaking out over the photo. But, the BeyHive also picked up on another detail that's leaving all of our heads spinning.
The photo was posted by Beyoncé around 10 p.m. PT, which would make it about 1 a.m. ET. Depending on where Beyoncé literally was in the country when she posted this photo, that would make the twins' birthday either June 13 or June 14.
Elite Daily reached out to Beyoncé and JAY-Z's teams for confirmation on the twins' birthday, but did not hear back by the time of publication.
Twitter is at odds over when the twins' actual birthday is.
Fans were also quick to point out that if the twins were indeed born on June 14, they share a birthday with President Donald Trump.
If the twins were born on June 13, they'd share their day with fellow twins Mary Kate and Ashley Olsen.
Regardless of the actual date of their birthday, Beyoncé's twins are Geminis. "Gemini" is actually a Latin word that means "twins." MIND BLOWN. Literally, everything Beyoncé does is magic.
The twins are the first Geminis in the Carter family. Blue Ivy's January 7 birthday makes her a Capricorn, Beyoncé (September 4) is a Virgo and JAY-Z (December 4) is a Sagittarius.
Congratulations to the entire Carter family on their gorgeous new additions!