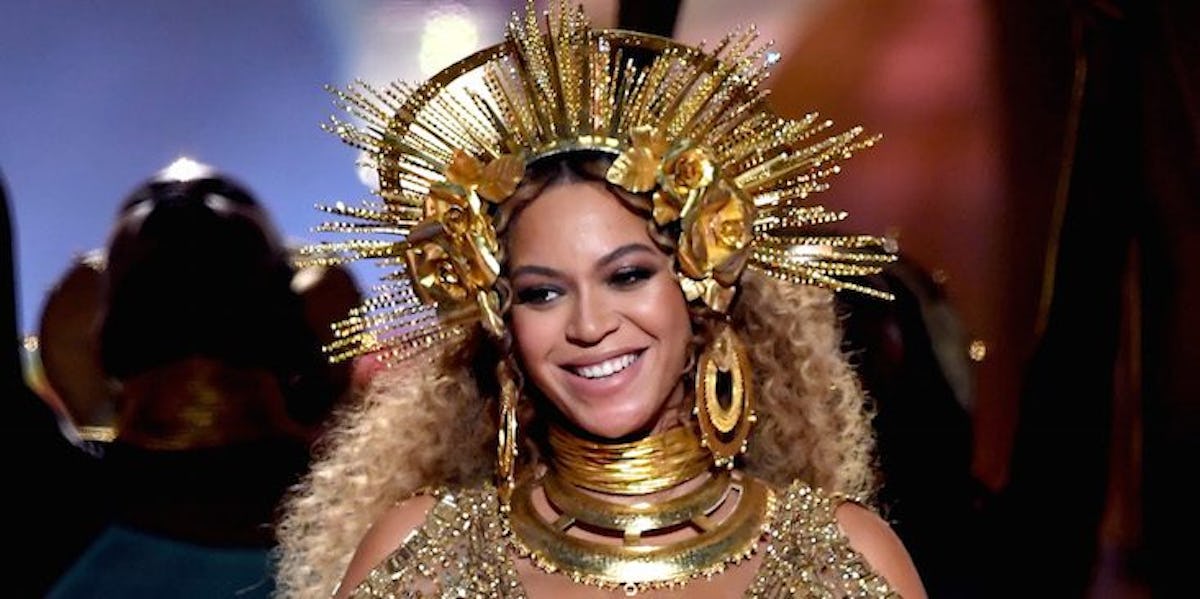 Beyoncé Spotted For First Time Since Giving Birth To Rumi And Sir – PHOTO
Kevin Winter/Getty Images
It's been one whole month since the queen gave birth, but now Beyoncé reportedly has been spotted for the first time since Rumi and Sir Carter were born.
Entertainment Tonight shared the first photo of Bey, and although the image isn't that great, it's still enough proof to know THE QUEEN HAS LEFT THE HOSPITAL. SHE'S OUT AND ABOUT. SHE'S MOVING AND SHE'S GROOVING AND NOBODY CAN STOP HER NOW.
The star was reportedly photographed on her way to dinner in Malibu, California, at Nobu with JAY-Z on Wednesday, July 12.
Elite Daily reached out to Beyoncé's team for comment, but did not hear back by time of publication.
On June 30, the world learned Queen Bey reportedly named her twins Rumi and Sir Carter, and the BeyHive erupted.
Originally, her babies were rumored to be Shawn and Bea, but shortly after, fans learned the true identity of the newest Carter children.
Of course, once the news broke, every Beyoncé fan ever probably googled, "What does the name Rumi mean?"
WELL, WE'RE HERE TO TELL YOU.
According to our research, the name Rumi comes from Jalal ad-Din Muhammad Rumi, "a poet of joy and of love."
YES, BEY. WAY TO GIVE YOUR BABIES BOMB-ASS NAMES. We wouldn't expect anything less.
And Sir? Well, I feel like that one is kind of obvious... Bey's baby boy might only be 1 month old, but he's already a man in her eyes, AND HE DESERVES SOME DAMN RESPECT.
So far, Beyoncé and JAY-Z have not commented on the birth of their twins, but the BeyHive is standing by, staring at their Twitter notifications, waiting for the Queen to break her silence.
Congratulations to the beautiful Carter family, and a special shout out to Blue Ivy for becoming a big sis!
Bey, if you need a babysitter, hit me up. I made a profile on Care.com once.
Editor's Note: An earlier version of this story included the wrong photo of Beyoncé's first post-birth appearance. We've since updated the post with the correct photo.