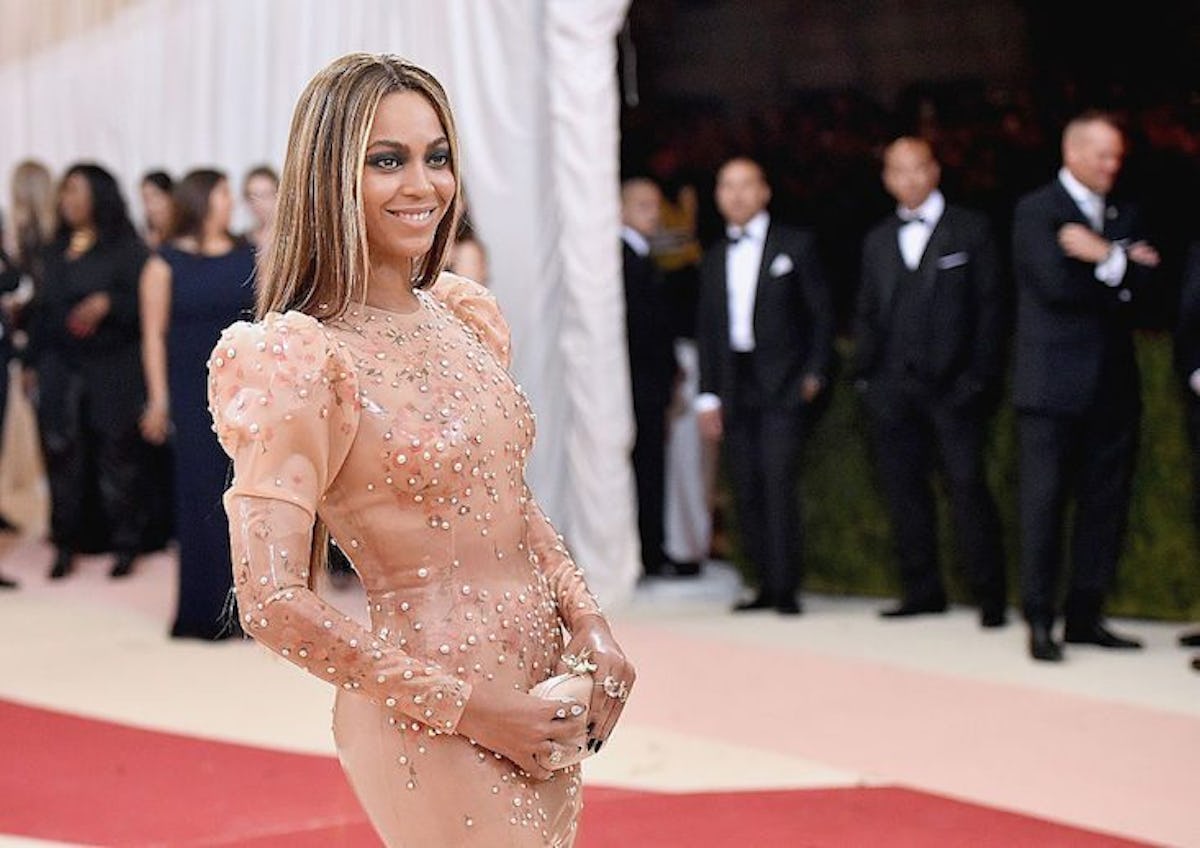 People Are Pissed At Beyoncé's "Extra" Pic Of Her Twins & The Beyhive Is Firing Back
Getty Images
IT'S A GREAT DAY, YOU GUYS. Beyoncé just blessed us with the first photo of Sir Carter and Rumi and it's absolutely stunning.
She looks like a real-life goddess and literally just broke the internet. Those babies have only been alive for a month and they're already richer than I'll ever be in lifetime. Lol, sh*t.
This photo is magical – there's no doubt about it. She looks beautiful and the babies look like little angels sent down from heaven.
She captioned it,
Sir Carter and Rumi 1 month today.
PERFECTION.
Of course, the internet is filled with haters who aren't too happy about the photo of Beyoncé's twins.
People are slamming the star for making the reveal "too extra." Ugh, someone always has something to complain about. CAN'T YOU JUST LET US ALL CRY TEARS OF JOY AND FEEL CONTENT IN THIS MOMENT?
OH HELLLLLLLLL NO. Now, in my opinion, there's nothing wrong with being "extra." I know I can be f*cking extra as hell. But it looks like some people on Twitter think Beyoncé's reveal was a little... over the top.
Lmao, they realize this is Beyoncé, right?
Anyway, members of the Beyhive fired back and actually complimented Bey on how "extra" the photo shoot is. I mean, it's the Queen! LET THE QUEEN BE EXTRA????
This is goals, people. This is what I aspire to be in life and more.
If you didn't wake up on Friday morning wearing a veil and undies, holding two little angels in your arms with a $1 million floral arrangement behind you, maybe you're just living life wrong?
I don't know, you guys. I love Bey, I love her babies, and I freaking love this photo.
If you're hating on the pic, perhaps you didn't realize she intentionally made it this "extra" to mirror her pregnancy announcement.
Yeah, she's wearing the same lingerie and veil, and the same flowers are behind her.
There's a THEME to this. It's deep, it's emotional, and it's probably symbolic of something... I just, uh, don't know what that something is yet.
Welcome to the world, Sir Carter and Rumi. We're EXTRA excited to meet you!