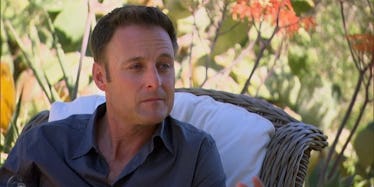 When Does 'Bachelor In Paradise' 2017 Premiere This Summer? Here's What We Know
ABC
This is what's up, Bachelor fans... the cast list has just been announced for 2017's Bachelor in Paradise and it seriously looks awesome.
Fan favorites such as Corinne Olympios, Raven Gates and DeMario Jackson (of Rachel Lindsay's latest season) are all piling up in the sun, sweat, and sand to find true love. Because that's the recipe for a happily ever after, I guess.
ABC announced the premiere will be at 8 p.m. ET on Tuesday, August 8, meaning we have just two short months to get our collective fan sh*t together.
For those of you who are new to The Bachelor game and are like, "Wait a minute, why are there multiple men and women? That's not how this works!," I too, was naive.
However, a quick little Google search cleared me right up. As explained on ABC's website, here's what makes Bachelor in Paradise different:
The cast of contestants is comprised of former fan favorites and controversial characters from The Bachelor franchise are back looking for another chance at love ... Over the course of the season, we'll follow cast members as they explore new relationships and viewers at home will watch as they fall in love or go through renewed heartbreak.
Sure. That doesn't sound like a recipe for disaster.
It'll be a little less "roses and champagne," and a little more "palm trees and tequila," if you're picking up what I'm putting down.
If there is a reality TV god, he will bless us with a hot fling between Corinne and DeMario because they deserve love, OK?! If this environment of minimal clothing, maximum network exploitation, and cameras watching every move can't bring that to them, then I don't know what can.
For now, fans will have to keep feasting on Rachel's season of The Bachelorette and sit tight until August 8. I know. The world is so unfair.