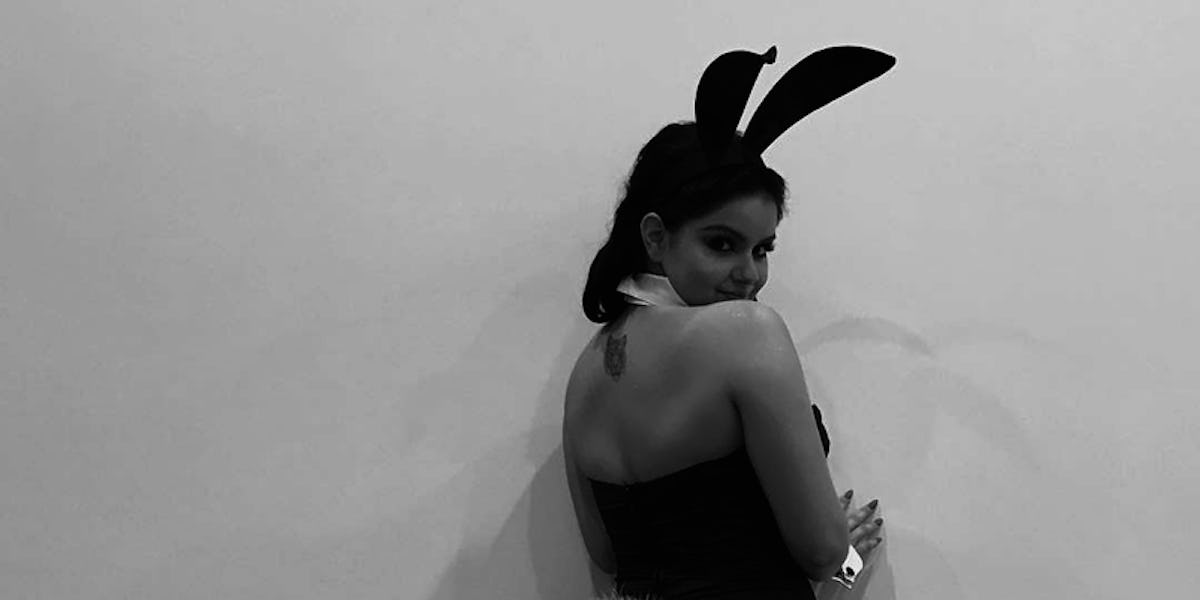 Ariel Winter Posts Sexy Playboy Bunny Costume On Instagram, Wins Halloween
Instagram
It's time to return all of the Halloween stuff you ordered online. Take all of your cheesy decorations back to Party City. Give your candy out to random people on the street.
There's no need for you to even do 'ween this year.
Why? Well, the answer to that question is actually quite simple. Ariel Winter already won Halloween. That's why.
The 18-year-old actress took to Instagram to post a breathtakingly sexy photo of her in a revealing bunny costume.
She's SO on-point in her Halloween costume that I thought she was announcing herself as the newest Playboy playmate.
No, seriously, though -- she's STUNNING. Prepare yourself...
D-D-D-DAYUM.
I'll give you a minute to get yourself together... OK, just a second actually.
If Ariel Winter didn't just own Halloween several days before the spookiest day of the year, I'm not sure who did. Well, maybe it was that one guy who dressed up as his dog's favorite toy, or even Chrissy Teigen's baby.
But other than that, I don't really see anyone else coming close!
From bunnies to pandas, she can do it all.
This isn't the first time this week that Ariel Winter stole everyone's attention on Instagram. Earlier this week, the "Modern Family" actress posted a shirtless photo of Drake in honor of his 30th birthday.
The caption simply read,
Happy birthday Papi xx Mami
Winter certainly isn't shy when it comes to the 'gram.
Despite receiving waves of criticism from just about every photo she posts, the 18-year-old spoke to Elite Daily's own Katie Corvino in a recent interview revealing that she used to care about people's opinions of her, but now she doesn't.
Katie asked Ariel about how she deals with the hate regardless of what she does. The star responded,
If I can't win, I'm going to work on a relationship with myself, which I also think is the most important thing we can teach young women and men today. And for me, now I post a photo and I don't care. If you're going to write something on it, whatever… If somebody doesn't like what I'm doing, you can unfollow me.
I'll say this: Anyone who unfollows Ariel Winter on any social media platform is an idiot and her latest Halloween pic is the only reminder you'll ever need, fools.