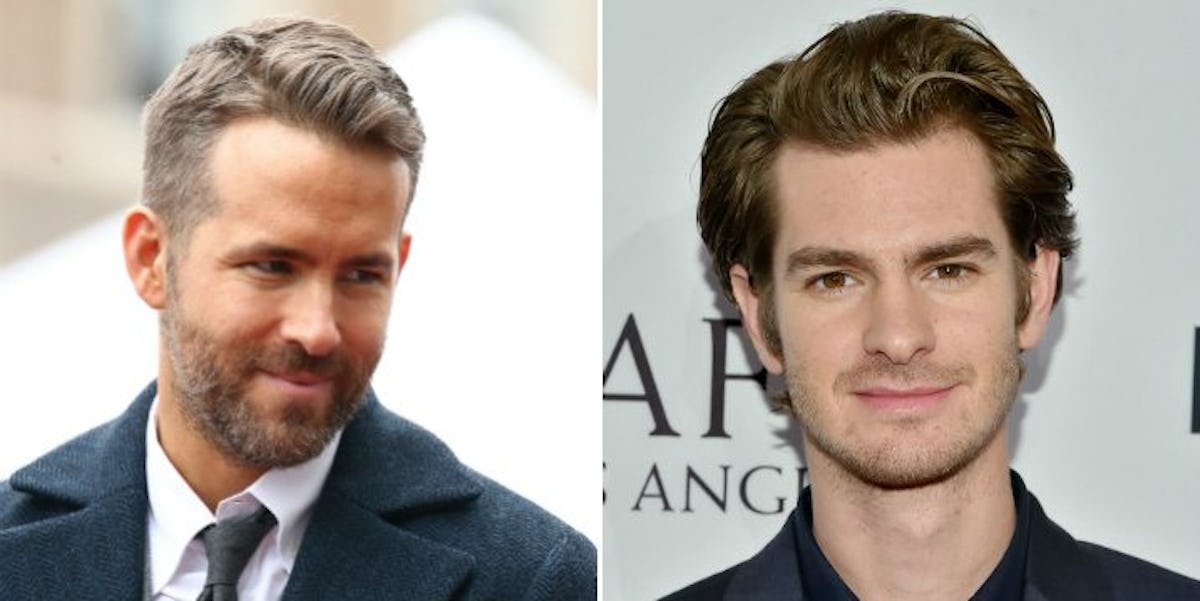 Andrew Garfield Explains How He Got Ryan Reynolds To Kiss Him At The Globes
REX/Shutterstock
The Golden Globes may have aired on January 8, but almost a month later we're still talking about the biggest win of the night.
No, not "La La Land" grabbing all those awards, including Best Actor in a Musical or Comedy, which went to Ryan Gosling.
We're talking about what happened when Gosling won -- besides his adorable thank you to his wife, Eva Mendes.
We're talking about Andrew Garfield and Ryan Reynolds locking lips during Gosling's acceptance speech.
You see that on the left of your screen there in the audience?
It's pretty interesting how quickly my creepy peepers can spot it. To me, it's like the world's easiest game of "Where's Waldo," but instead I call it "Find the Two Hot People Kissing."
Garfield appeared on "The Graham Norton Show," and the host had to ask him about the kiss.
It turns out, it was Garfield's idea in the first place.
Garfield told Reynolds:
If you win, kiss me instead of your wife.
While Reynolds didn't end up winning for his work in "Deadpool," he still gave Garfield, who was nominated for Best Actor in a Drama for his work on "Hacksaw Ridge," a huge smooch-a-roo right on his mouth hole.
And, yes, that is the grossest way someone can write "kiss." You're welcome.
Garfield explained:
The plan was that he would kind of move towards his wife, and then kind of last minute lean in to it. And then he didn't win, much to our disappointment, so I said to Ryan, "We can still just do it if we want." And he was game.
Hm... note to self, anytime I want to get a kiss from someone pretend it's a hilarious "joke" and it would be "funny" and that their significant other totally won't mind at all...
Garfield previously told Stephen Colbert about the kiss that he:
...just wanted Ryan to know I loved him no matter whether he won or lost.
He then made out with Colbert. Boy just can't control his mouth.
Citations: 'Kiss Me Instead Of Your Wife!' Andrew Garfield Reveals How His Ryan Reynolds Golden Globes Kiss Came To Be! (Perez Hilton)