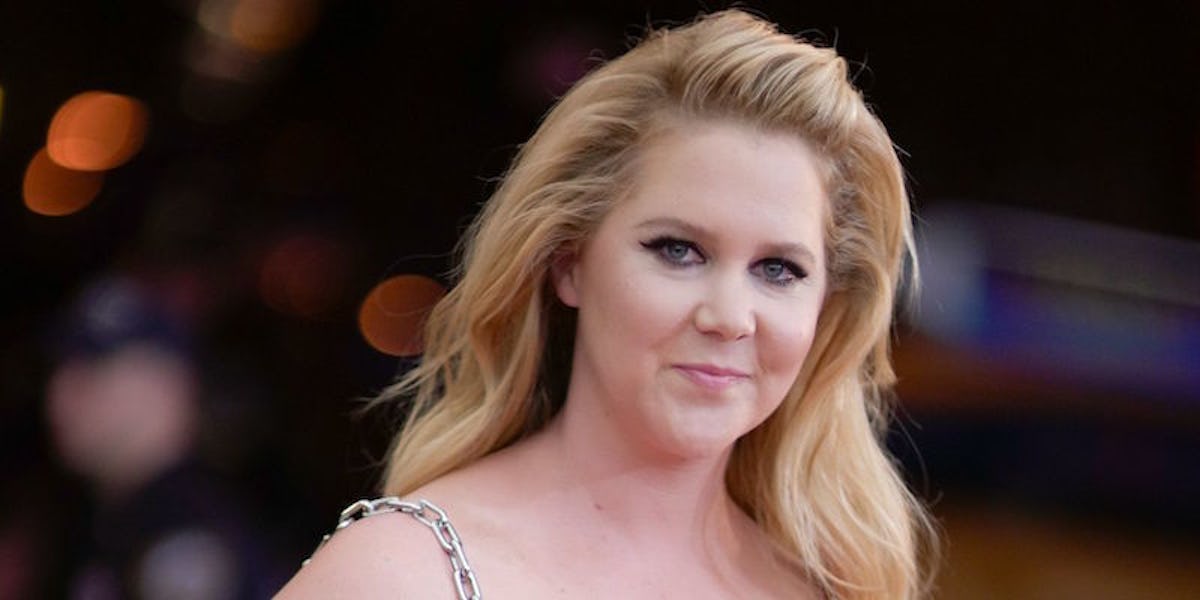 Amy Schumer Reveals She Bought Back Family Farm For Dad In Emotional Post
REX/Shutterstock
If you've read Amy Schumer's book, you'll know the now incredibly successful comedian has a complicated financial history.
As a young child, she grew up quite wealthy in Manhattan, and her father, Gordon, even owned some farmland.
Then, her father's furniture business took a turn for the worse and at the same time was diagnosed with multiple sclerosis when Amy was nine.
That was basically the end of the Schumer family's wealth for a while — they moved to Long Island, and the farm was sold.
But now, thanks to her wildly successful career (you know, star of her own TV show, sold out Madison Square Garden, bestselling memoir, that kind of thing) Amy has money again.
And she's using it in the very best way possible — she bought back the family farm as an early holiday present for her dad.
On Monday, the 35-year-old comedian posted an adorable home video of her younger self on the farm and explained what she'd done for her dad in the caption.
She wrote in the caption,
Video from the farm when I was running away in the cornfield and my dad was taunting me because I wanted him to come with me. We lost the farm when we lost everything else. But today I got to buy it back for him.
Amy also posted a screenshot of herself FaceTiming her dad,  who is currently in an assisted living home, to give him the good news.
It's hard to get your dad a better holiday gift than that. (I still haven't gotten my dad anything, so I feel like an asshole now.)
Amy's father Gordon has struggled with multiple sclerosis, a debilitating disease, for most of her life.
Amy has consistently used her newfound fortune and influence to make life better for him, including introducing him to his longtime crush, Amy's costar in "Snatched," Goldie Hawn.
Say what you will about Amy Schumer, but her dedication to her father is pretty damn classy.
Citations: Amy Schumer Buys Back Family Farm for Her Dad Years After They 'Lost Everything' to Bankruptcy — See the Adorable Home Video (Us Weekly)