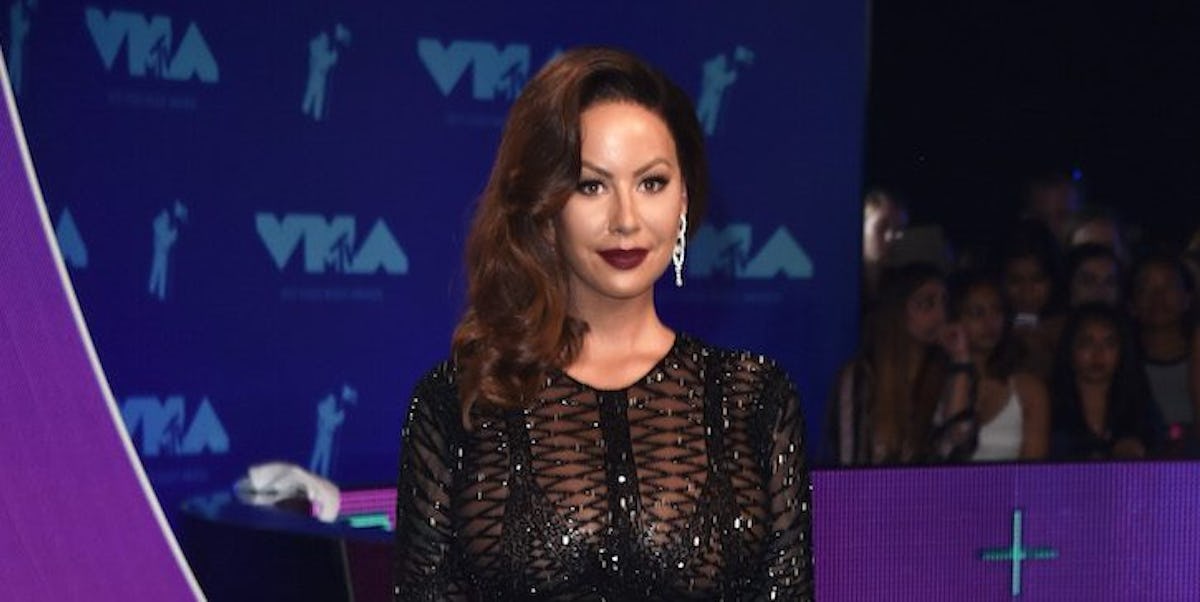 Amber Rose Wore A Wig To The VMAs And She Looks Unrecognizable
Alberto E. Rodriguez/Getty Images
Walking the red carpet at the 2017 MTV Video Music Awards, you expect to recognize (or at least kinda recognize) all your favorite stars and celebs, but when Amber Rose took the carpet looking absolutely unrecognizable, it was a fashion and beauty moment that shocked everyone watching. Amber Rose's wig at the 2017 VMAs stole the show, and it's a Look (yep, capital L) people will be talking about for the days and weeks to come, for sure.
Rose is an incredibly outspoken advocate for women and girls (as well as gender equality and justice for everyone), and though people love to scrutinize the star because of her background — Rose was a stripper, a fact that she talks openly about, and in 2016, she gave an interview to the online radio show Loveline and said that stripping was "the best time" of her life — and because she also puts on a yearly Slut Walk (the mission, as it says on the website, is to raise "awareness about sexual injustice and gender inequality"), it's important to see someone as influential as Rose reclaiming what it means to wear a wig on such a big stage.
I mean, c'mon, did you immediately think that was Rose?:
Fans immediately took to Twitter to freak out over Rose's look:
Though the wig was definitely something that surprised fans, not everyone loved it. (I mean, will everyone ever love anything? Probably not.) At the end of the day, it was fun to watch Rose have some fun with her look and feel open and confident to experiment on such a publicity-filled evening. Plus, she looked absolutely in love with 21 Savage on the red carpet, and though it was All Eyes On Amber, the star clearly only had eyes for her partner.
And honestly? Love it or hate it, it's definitely clear to see that Rose is loving her look. That's all that matters.