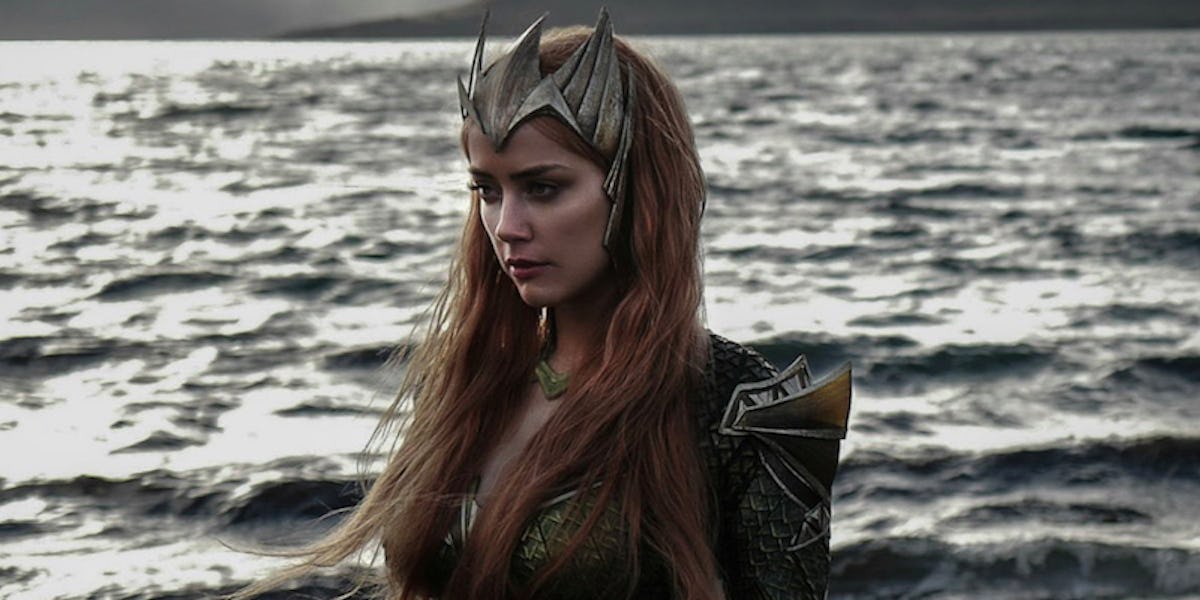 A First Look At Amber Heard As Aquaman's Wife Is Here, And She Looks Badass
Warner Bros.
Dayum, I am straight up JEALOUS of Aquaman.
It's been a rough few years for comic book giant DC.
Everything non-Christopher Nolan-related that has been adapted by Warner Bros. from DC has been a mess.
"Suicide Squad" was a disaster, "Batman Vs. Superman" garbage pile was a pile of garbage.
Also, I'm pretty sure if you even mention the words "Green Lantern" near Warner Bros. you get sniped by a studio executive sitting in the water tower where the Animaniacs sleep.
Not to mention the fact that literally everything Marvel, their only actual competitor in the comic book world, touches turns into pure gold.
Marvel could put stock footage of a bridge collapsing in theaters, and it would break box office records.
So, DC is clearly down. Like really far down. They're definitely not out, but they're also arguably miles away from being closed to salvageable.
They're two potential saving graces fall to the releases of "Wonder Woman" and "Justice League."
If these early stills from the set of "Justice League" with Amber Heard are any indication of how this movie is going to turn out, DC may actually stand a fighting chance here.
Heard is set to play Mera, the wife of Aquaman (played by Jason Momoa) in "Justice League."
The movie is set to drop in November 2017.
1st look at Mera from the Justice League movie! pic.twitter.com/mMgBeHLSew — IGN (@IGN) October 12, 2016
Amber is also reportedly expected to take up a larger role during James Wan's "Aquaman" movie, which is set for release on July 27, 2018.
Starring alongside Heard and Momoa in "Justice League" will be Ben Affleck, Henry Cavill, Gal Gadot, Ezra Miller, J.K. Simmons and Ray Fisher as Batman, Superman, Wonder Woman, The Flash, Commissioner Gordon and Cyborg, respectively.
Zack Snyder is the director of "Justice League," which reportedly wrapped filming in the UK.
The studio released a trailer for the upcoming movie at San Diego Comic Con earlier this year.
Will "Justice League" save DC from its epic spiral?
Citations: Justice League See Amber Heard as Mera queen of Atlantis in new photo (EW)