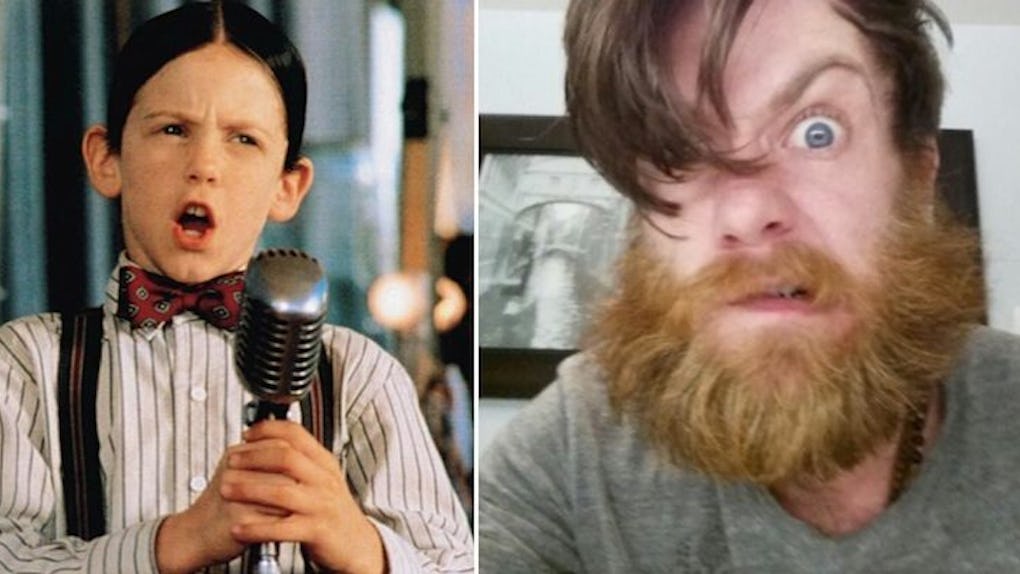 Universal Pictures/Twitter
OMG: This Is What Alfalfa From 'The Little Rascals' Looks Like Today (Photos)
The 1994 version of "The Little Rascals" was a staple of every 90s kid's VHS collection. Now, 21 years later, the kid who played Alfalfa is all grown up.
The actor's name is Bug Hall, and he's 30 years old.
Naturally, Bug looks nothing like his 9-year-old self. For one thing, he didn't have a massive lumberjack beard back in those days.
But, Hall has kept busy acting since his debut in the "Rascals" flick. He's appeared in TV shows like "CSI: Miami" and "Masters of Sex." He's also been in the made-for-TV movie "Get a Clue" with Lindsay Lohan.
All in all, it looks like the guy who played Alfalfa grew up to be a fine young man. Here are some photos of him that'll make you wonder where all the time has gone.
Here is Bug Hall back in the day.
This is Bug as a grown man.
Friday night turn-up with all my friends... pic.twitter.com/tA1jhUXAoQ — Bug Hall (@Bug_Hall) January 31, 2015
Look at that gnarly beard.
I'm thinking about using this as my new headshot... pic.twitter.com/aJ0I1dVklT — Bug Hall (@Bug_Hall) January 16, 2015
This rascal ain't so little anymore.
Pulling an all-nighter on the keyboards. pic.twitter.com/xZHNfW9810 — Bug Hall (@Bug_Hall) December 24, 2014
He definitely has the whole lumberjack thing down pat.
Woahohhh... smokestack lightning! Feeling a little Wolfy today. pic.twitter.com/cB4AuhTwsg — Bug Hall (@Bug_Hall) December 10, 2013
It looks like that beard took all 21 years since "The Little Rascals" to grow.
Bug is one good-looking dude, that's for sure.
Beardiest beard to ever beard in the whole beard world. #Beard #HashtagBeard pic.twitter.com/iGQ2xHC642 — Bug Hall (@Bug_Hall) July 17, 2014
It's no wonder he's still an actor to this day.
Do yall like the PERMANENT pink stripe in my hair? #MakeupMishap pic.twitter.com/S6VgEbSXF6 — Bug Hall (@Bug_Hall) June 18, 2014
But, he certainly retained his sense of humor.
This is Bug without the beard, in case you were curious.
#UncleBug pic.twitter.com/reuGOG46n6 — Bug Hall (@Bug_Hall) May 3, 2015
Citations: The Actor Who Played Alfalfa Grew Up To Be A Lumbersexual (BuzzFeed)