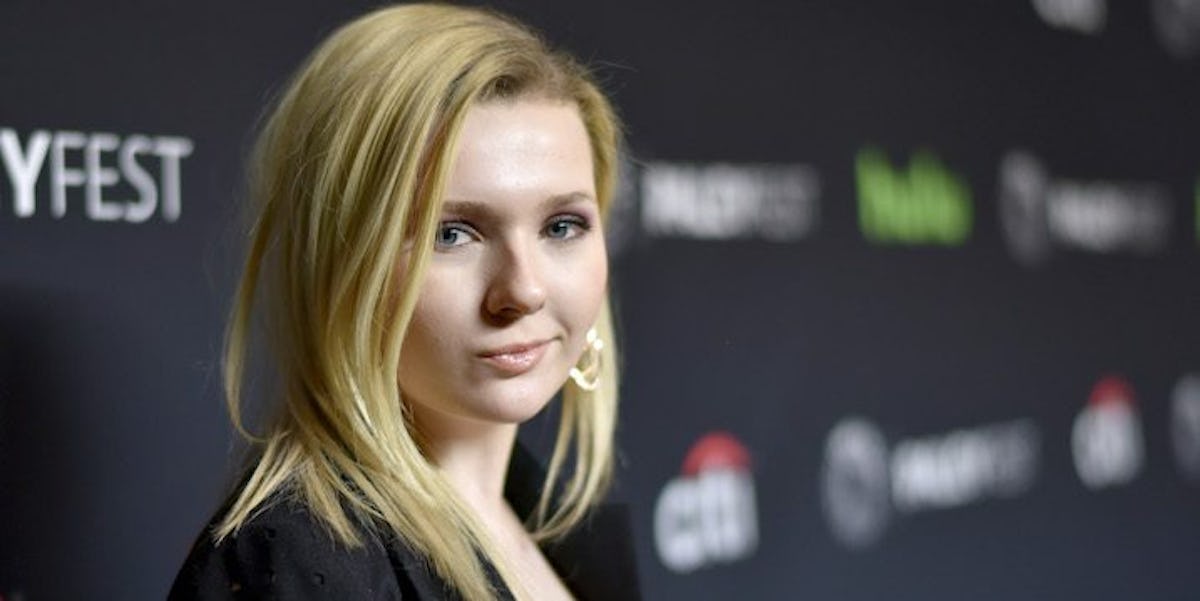 Abigail Breslin Breaks Silence On Sexual Assault In Emotional Instagram Post
REX/Shutterstock
Abigail Breslin has been in the public eye since the age of 5, when she got her debut role in the hit sci-fi film "Signs."
Now, at the age of 20, she is using her platform as a celebrity to speak up about sexual assault — including her own.
On Tuesday, the "Scream Queens" actress shared a photo on Instagram clearing up some myths about consent.
In the caption, she revealed she herself was the victim of sexual assault from someone she knew.
Breslin wrote,
i knew my assailant. #SexualAssaultAwarenessMonth #breakthesilence
The photo she posted was of text that read,
You are not obligated to have sex with someone that you're in a relationship with. Dating is not consent. Marriage is not consent.
After Breslin posted the emotional Instagram photo, she received many messages of support and love for sharing her story.
Sarah Hyland, who plays Haley Dunphy on "Modern Family," wrote, "Proud of you Abs."
Debra Messing, who plays Breslin's on-screen mother in the upcoming "Dirty Dancing" remake, said,
I love you, Abbie. Your strength and testimony means so much to too many. #voice.
Breslin thanked her friends and fans for the support on Twitter, writing,
So beyond thankful by the immense support regarding my IG post last night. I am so lucky to have all of you kind souls in my corner.
Breslin shared this personal information as a part of National Sexual Assault Awareness and Prevention Month — which President Donald Trump announced he would support last week.
The announcement caused controversy, due to Trump's allegations of sexual assault himself.
However, Trump was merely continuing the tradition started by his predecessor, Barack Obama, who designated the month of April as Sexual Assault Awareness Month in 2009.
Breslin has been public about her friendship with Trump's daughter, Tiffany Trump.
But no matter the reason, Breslin's support for the movement can only be a good thing for fellow assault survivors.