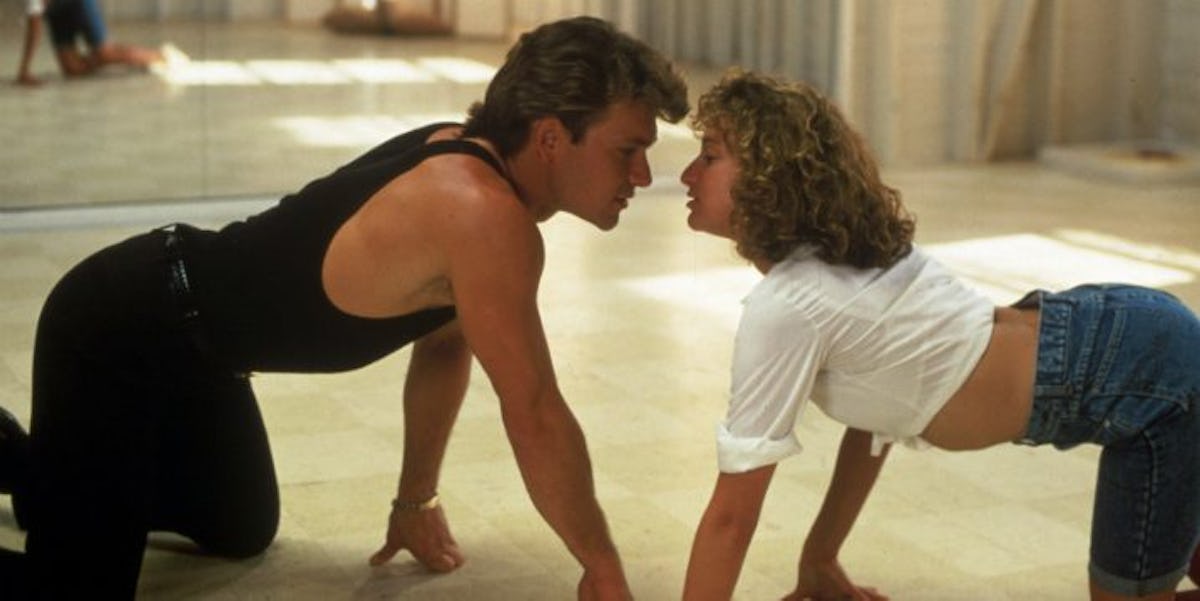 First Pics Of The 'Dirty Dancing' Remake Will Make You Want To Get Up And Shake
REX/Shutterst
Sometimes I just sit in a corner and wait for someone to say,
Nobody puts Baby in a corner.
This, of course, has never happened for me, but it doesn't mean I've stopped living out my "Dirty Dancing" fantasies.
The original "Dirty Dancing," which came out in 1987, starring the incomparable Jennifer Grey and Patrick Swayze, is set to have a TV movie remake featuring Colt Prattes as Johnny Castlee and Abigail Breslin as Frances "Baby" Houseman.
The stars of the movie have revealed first-hand pictures of the ABC adaptation movie, and we're honestly having the time of our lives just witnessing it.
Breslin wrote,
Casually dancing around a fireplace, as one does. AND just casually dippin' around a fireplace. As one also does. #sneakpeek #dirtydancing.
YOU KNOW, AS ONE DOES.
Sarah Hyland, best known for "Modern Family," will play Baby's older sister Lisa Houseman.
She falls in love with a womanizing waiter during their vacation that all occurs at a Catskill, New York resort.
This would never happen today, because no one vacations in the Catskills. I should know, because I have carried so many watermelons there, and I have never been invited to a party because of it.
Debra Messing, of "Will & Grace," plays Baby's mom. She shared a photo on Instagram of herself, Bruce Greenwood, Nicole Scherzinger and Billy Dee Williams.
She wrote,
FIRST LOOK pix from the "Dirty Dancing" remake. The Catskills are alive with music...
Messing told People,
I am very excited. The original movie was incredibly special to me. I remember seeing it when I was a kid with my mother and just falling in love with everything about it.
Messing went on to say,
This isn't a replica of the original. This takes some liberties. It has the DNA of the original, but you are going to find out what happened to Baby and Johnny after that summer ended. So there's some additional surprises in there that are new. My hope is that people who loved the movie are going to be happy with all the things that are iconic with the movie, that they'll appreciate the things that are new and modernized with this version.
The three-hour TV movie will air on Wednesday, May 24 at 8 pm EST on ABC.
Citations: Dirty Dancing: Abigail Breslin, Sarah Hyland reveal first photos of remake (EW)