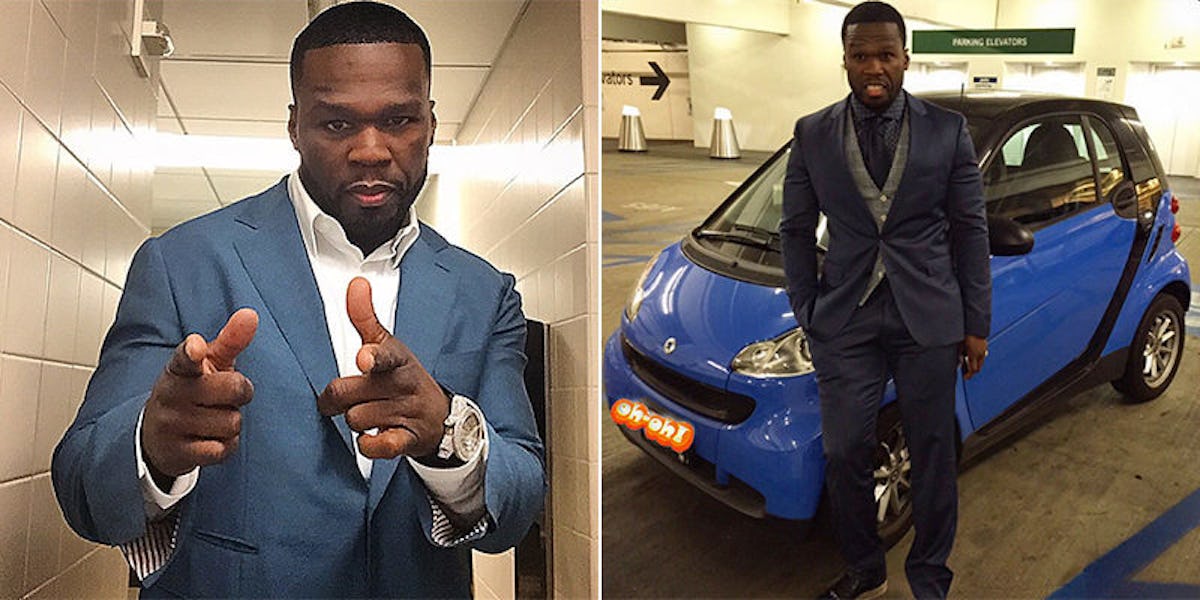 50 Cent Has A Hilarious Response To His Bankruptcy Controversy (Photo)
Instagram
50 Cent might've declared bankruptcy, but by no means is he broke.
With lawsuits up the ass (estimated between $10,000,000 and $50,000,000), Curtis Jackson took the proper legal precautions to save his bank account.
Still, for those haters out there who still think he lost it all, 50 had this hilarious Instagram to show how stressed he is.
Times are hard out here LMAO #EFFENVODKA #FRIGO #SMSAUDIO
Sure, this might be a little bit of bad karma for how much he's been roasting Diddy lately, but 50 is still in the prime of his business career.
He's still ranked the fourth richest rapper in the world by Forbes with a net worth of around $155 million. Not bad for a guy who started off his career selling drugs.
Further proof 50 is Gucci can be found in these photos of him recently partying with Chris Brown.