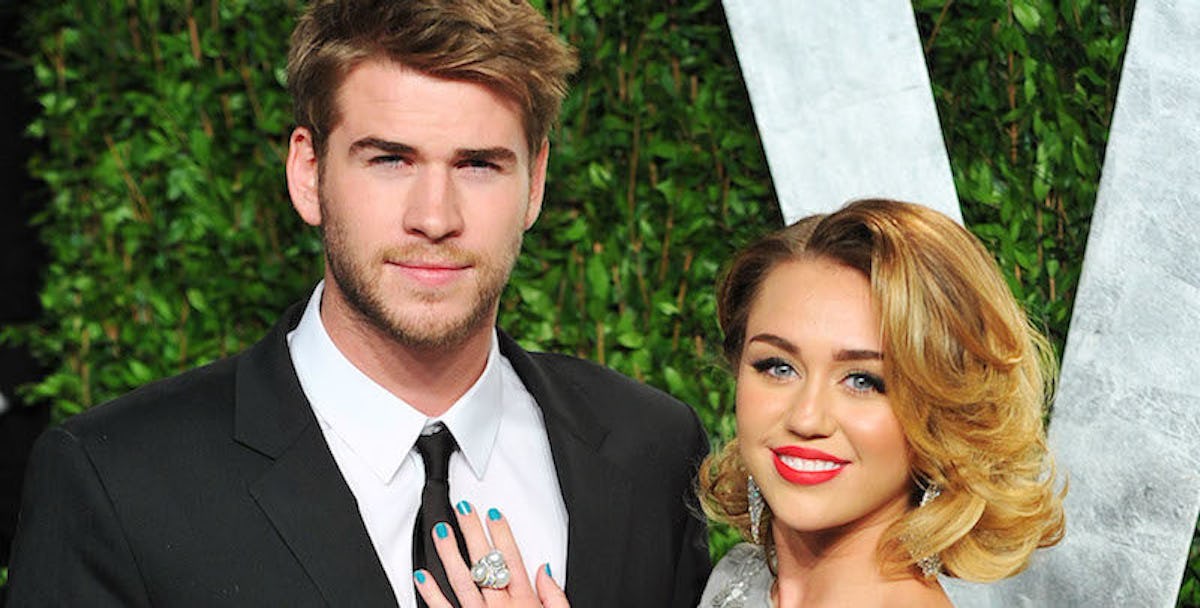 This Celeb May Have Just Confirmed Liam And Miley Are Back Together
Getty Images
GOSH DAMN, DOLLY! Spillin' secrets like they're sweet tea at a church cook-off in August.
OOOOOOOOOOOH WEEEEE! Y'all done know Miley and Liam are on-again-off-again like a finicky light switch during a power outage, yeah?
Well, I have it on good authority, courtesy of an interview with one Mrs. Dolly Parton, who just so happens to be Miley's godmother, the two love birds are back together like a puzzle covered in molasses.
The juice on their 'ship got SPILT during an interview with the Smoky Mountain Songbird herself on Entertainment Tonight, where she complimented Miley before dropping the subtle hint. She said,
I was really happy to hear they had gotten back together.
DO I SMELL A FALL WEDDING?!?!
Ya'll done know fall weddings are purdier than daffodils in a picture frame covered in Chanel No. 5, wearing a halter top and holdin' some Frito pie, right?
Citations: Did Dolly Parton Just Confirm That Miley Cyrus Liam Hemsworth Are Back Together (Refinery29)