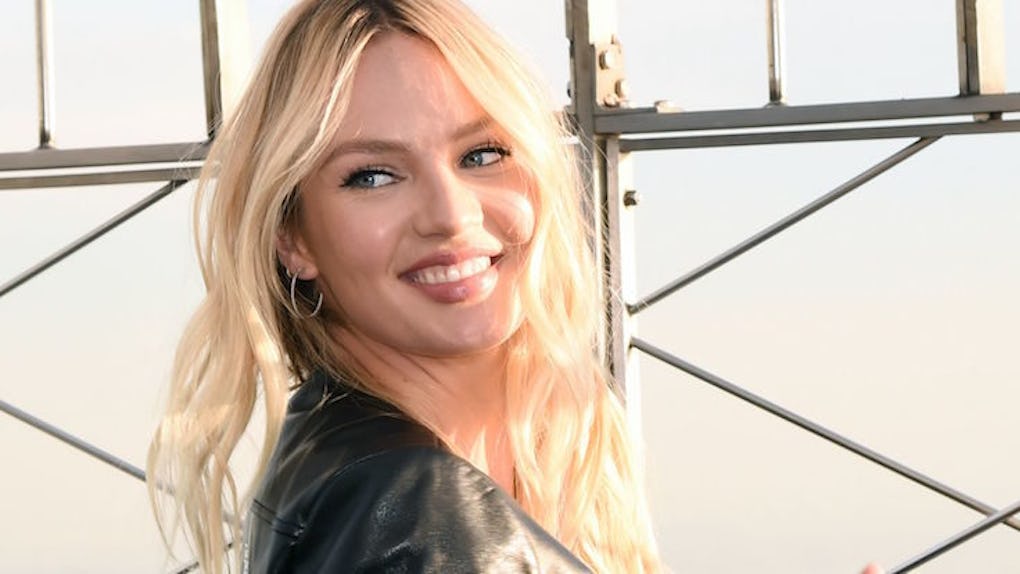 Stephen Lovekin/REX/Shutterstock
Candice Swanepoel Shows Off Her Adorable Baby Bump In These Bikini Pics
Candice Swanepoel looks better in her pregnant beach Instas than I would in a bunch of slightly out-of-focus photos taken on my skinniest day in a candle-lit room with my stomach cosmetically contoured and Kendall Jenner's legs photoshopped over my own.
The Victoria's Secret Angel shared photos of her growing baby bump in a green, crocheted bikini.
Swanepoel is expecting her first child with her partner of 11 years, fiancé Hermann Nicoli.
It's no surprise the 27-year-old still nails the balance between laid-back beachgoer and breathtaking supermodel while baking the world's most beautiful baby cake at womb temperature.
Tan on, you impossibly flawless mom-to-be.
Citations: Candice Swanepoel Suns Her Baby Bump in Teeny Bikini (ELLE)