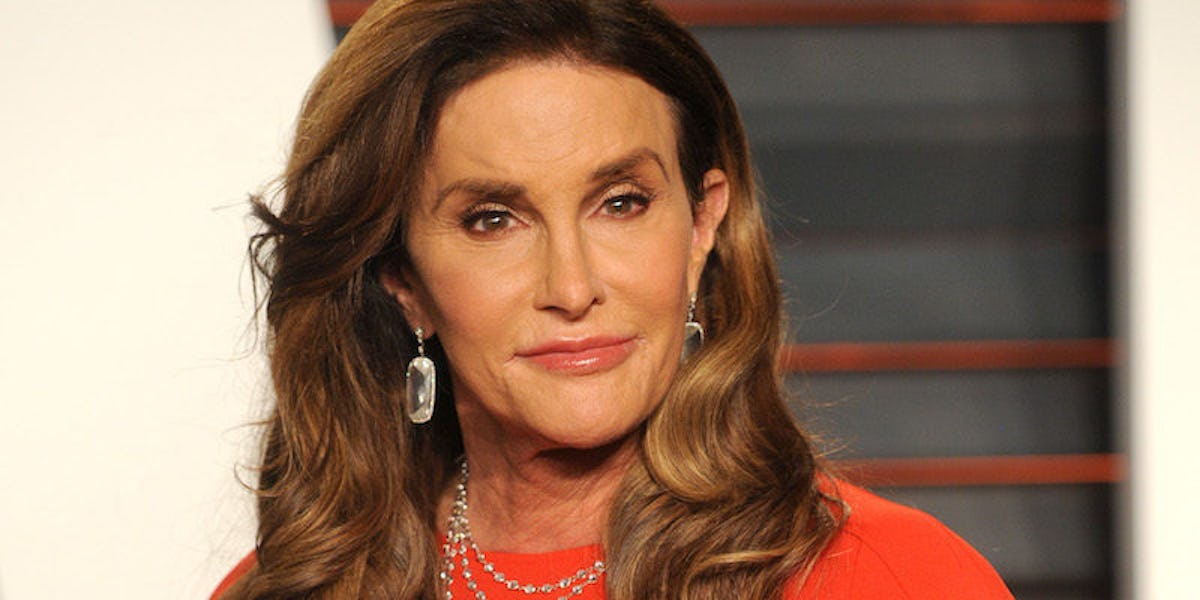 Caitlyn Jenner Confronts Her LGBT Critics At A High School In Powerful Video
REX/Shutterstock
The LGBT community has had a rocky relationship with Caitlyn Jenner over the past year.
When the reality star and former Olympic athlete announced her transition through the landmark Vanity Fair cover, many applauded her bravery.
She was hailed as a hero to the transgender community and was awarded the Arthur Ashe Courage Award at the ESPYs in 2015.
However, since coming out, many feel Caitlyn has been a less-than-ideal icon for the LGBT community.
She recently kind of endorsed Ted Cruz in the presidential election, despite his notorious anti-gay politics. For a time, she did not support legalizing same-sex marriage, though she has since amended her position on it.
Needless to say, Caitlyn has faced ample criticism from the LGBT community, including from students Joshua and Spencer from a LGBT alliance at a Brooklyn high school.
As part of a New York Times video, Caitlyn went to surprise some of her young critics and listen to their complaints face to face. The students had no idea they would have a visitor for their meeting.
Before he knew Caitlyn was coming, Spencer said,
[Caitlyn Jenner's] privileged and she doesn't use her privilege to advocate for those who can't speak for themselves.
Needless to say, they were kind of surprised to see a famous celebrity in their classroom. But once they recovered from the initial shock, the students did not hold back with their questions for Caitlyn.
Joshua asked the star if she felt she deserved the Arthur Ashe Courage Award she received. Caitlyn responded,
I was very honored. I knew it was so important what I said there for everybody. I'm very happy that it gave me that platform. Whether I deserved it or not -- who cares? Next year, there'll be a new person.
Caitlyn also acknowledged her privilege, but said she had nothing to apologize for. She said,
I was a privileged white male, so I've gotten very criticized for that within the trans community. What do I know? Actually I know a lot. I will never ever make excuses for working hard all my life. And being successful and raising a wonderful family of kids. Trans people can transition in private. I have not had that luxury because of who I am and 'that privilege.'
Whether or not her answers will satisfy those who criticize her remains to be seen.
Either way, props to Caitlyn for facing her critics head on in a respectful manner.
Citations: Caitlyn Jenner Sits Face to Face With LGBT Teenagers Who Have Criticized Her (E! News)