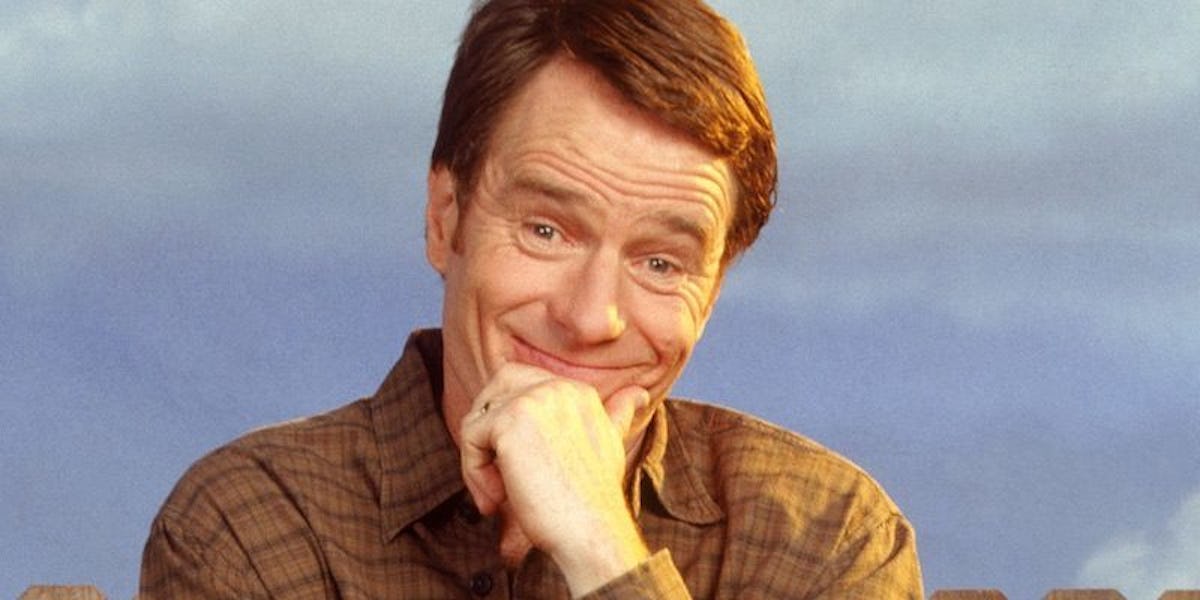 Bryan Cranston Is Totally Down To Bring Back 'Malcolm In The Middle'
FOX
For his portrayal of Walter White on AMC's hit series "Breaking Bad," actor Bryan Cranston received critical acclaim and achieved international stardom; it was the role that made him a household name and many a diehard fan's new favorite actor.
But in a recent interview, Cranston revealed there's one role he'd like to revisit — and sadly, it's not that of a cancer-ridden meth kingpin.
The 59-year-old actor told Entertainment Tonight Canada he'd consider returning to the Fox sitcom "Malcolm in the Middle" to reprise his role as Hal Wilkerson, the title character's lovable, dorky, and entirely clueless middle-aged father.
Cranston dished,
I look back on 'Malcolm In The Middle'… and It'd be fun to pick up [Hal's] clothes again and be fun and sweet and adorable and hapless and clueless and afraid of everything…
I don't have a yearning to go back into [the 'Breaking Bad'] world because we just covered it completely, I think.
Although this may come as a disappointment to "Breaking Bad" fans, it shouldn't come as much of a surprise; after all, if you've seen the final episode, you've probably already come to terms with the fact that Heisenberg ain't coming back. (Spoiler alert).
Head over to ET Canada for Cranston's full interview.
Citations: Bryan Cranston On His New Movie Trumbo And The Role Hed Like To Revisit (Entertainment Tonight Canada), Bryan Cranston is up for more Malcolm In The Middle (AV Club)