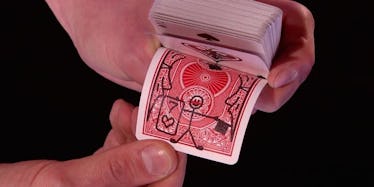 Magician Performs A Trick So Insane It Made Simon Cowell Believe In Magic (Video)
This next video might just make you believe in magic. A magician named Jamie Raven appeared on "Britain's Got Talent" and performed one of the greatest magic tricks you will ever see.
It was so spectacular, in fact, it made Simon Cowell claim he now believes in actual magic.
And, of course, Raven received approval from all four judges.
The trick really is something special, and I don't want to ruin it by saying too much. But, I will say it is absolutely worth checking out above.
Citations: Jamie Raven Performed Greatest Card Trick Ever (Bustle)