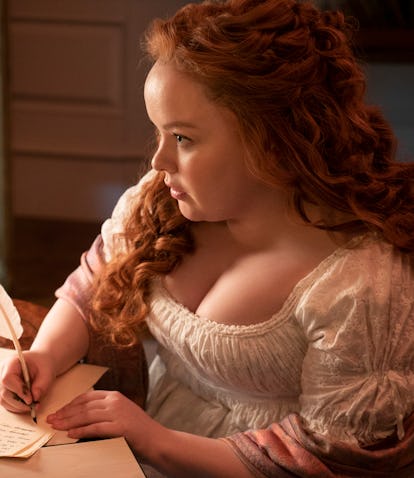 9 Bridgerton Characters Who *Need* To Return In Season 3
Liam Daniel/Netflix
Bridgerton may have started significantly deviating from the books in Season 2, but its overall trajectory still focused on keeping the main plot points of each love story in the series intact. However, with Season 3 focusing on Colin and Penelope — instead of giving Benedict the spotlight like Book 3 — big changes are coming. That means characters who don't feature in future books can come back to the show, while others who are in the books will be needed to maintain some semblance of loyalty to the source material. So, here are the nine Bridgerton characters who should return in Season 3.
After letting go of Regé-Jean Page as Simon, Duke of Hastings, after Season 1, the powers that be on the show have determined that same mistake will not happen again. Simone Ashley, who plays Kate, has already confirmed she'll be back for Season 3, and her and Anthony's love story will continue to unfold. Moreover, most of the cast is set to return, and the missing Bridgerton, Francesca, has been recast so the series can feature the character more centrally in the narrative.
Viewers will meet a few new characters if the show includes Benedict's story in Season 3. And if Francesca's romance is being set up down the line, then there are another couple of names fans can expect to see. But most immediately — for Colin's romance in Season 3 and Eloise's for Season 4 — there are at least a few mandatory faces who need to show up.
Bridgerton Seasons 1 and 2 are streaming on Netflix. Season 3 is expected to arrive in late 2023.