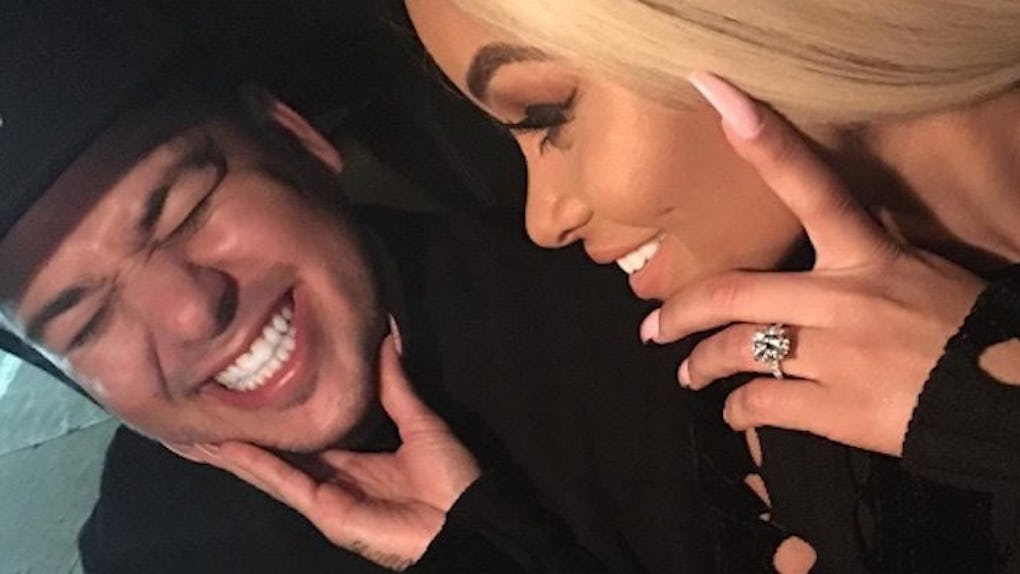 Instagram
Blac Chyna Gets Real About The Type Of Dad She Thinks Rob Kardashian Will Be
Maybe it's the hens she keeps cooking for Rob and herself, but Blac Chyna hit the red carpet Wednesday looking like a dazzling sorceress of some sexy, distant cloud city.
Chy, who's expecting a child with "Keeping Up with the Kardashians" prodigal son Rob Kardashian, attended a yacht party hosted by Daily Mail in Cannes on June 22 dressed in H to T sheer metallic glamour.
During the event, which was also attended by Chyna's BFF Amber Rose, the expectant momma shared,
Pregnancy is treating me really, really good right now. I can't complain.
One thing surely making these nine months easier is the 28-year-old's confidence her fiancé will make an amazing dad.
She told DM,
I feel like Rob is a genuinely loving person, and he's really supportive… He's been really supportive of me and the people I'm around. I think he's going to do good.
Rob has already begun spending quality time with Chyna's first child, King Cairo, whom she welcomed three years ago with ex Tyga.
Chyna insisted her son is "really excited" about meeting his sibling, and she's been doing her best to prep him.
She said,
I kind of want to keep him in the whole loop during my whole pregnancy and I had to explain to him about the ring and what the ring means and what the baby means to me and the family and that he's going to be a big brother.
TBH, they're already the cutest little family in the whole dang world.
Citations: Blac Chyna Shares Her Thoughts On Pregnancy Fashion (E! News)