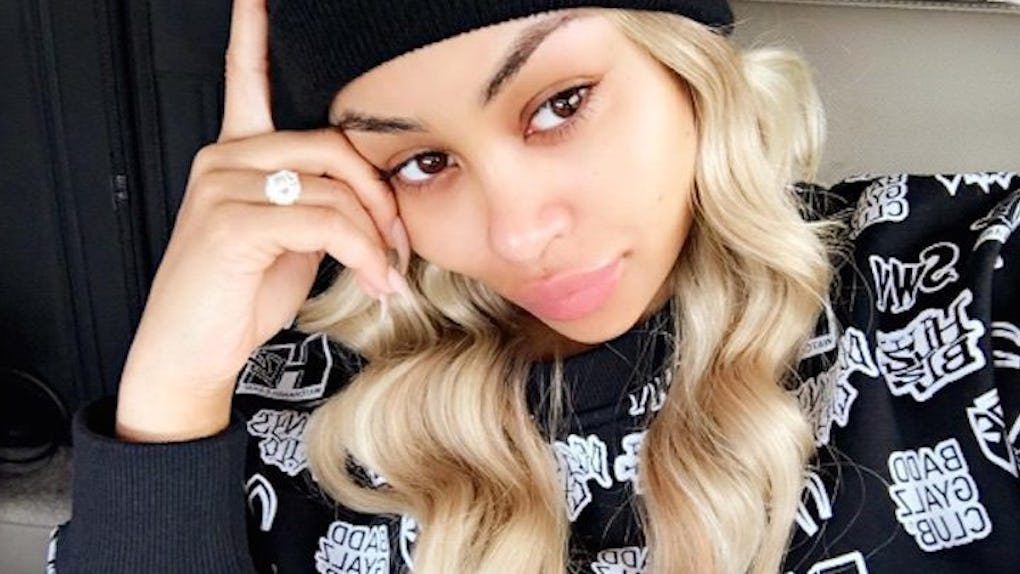 Instagram
Blac Chyna's Insane Pregnancy Diet Will Give You Some Serious Food Goals
Are you pregnant rn? Be honest.
Black Chyna is, and she's going to teach you how to feed the parasite growing in your womb so when it bursts from your corporal form like a zombie hand from a loosely packed grave, it'll be a healthy, happy parasite.
Motherhood! It's magical!
According to Blac Chyna's Snapchat, you'll need some fresh tomatoes.
Chop those suckers up, Momma!
Definitely get some green stuff.
Any kind! Who cares?! Rob Kardashian likes these!
Get some kale and throw some other vegetables on top of it in a pan, like a hot salad.
Make it soft!
Get a fat hen, Ma.
Fuck it! Get TWO fat hens!
Shove some onions in that juicy sucker.
Just shove 'em in there! That bird's dead! He don't care!
Dump it all on a plate.
You're a human, not an animal!
Great job. Now your baby is strong within you. When the day comes he or she emerges screaming into the daylight, strength will be abundant as nourishment has been provided.
WELCOME TO EARTH, CHILD.
Citations: Inside Blac Chyna's Pregnancy Diet: Healthy Home Cooking, Kale & Popeyes (E! News)