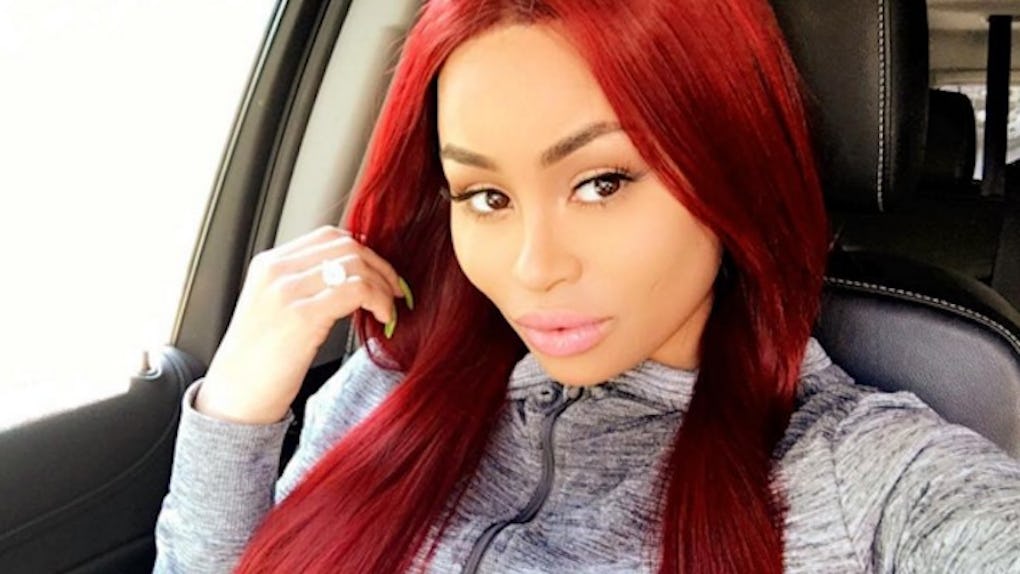 Instagram
Blac Chyna Posted A Picture Of Her Baby Bump And It's Super Adorable
The newest member of the Kardashian family is well on his or her way and already making it into cute photos on Blac Chyna's Instagram.
On Thursday, the 28-year-old fiancé to Rob Kardashian posted a photo of her latest baby bump update — and she is looking quite pregnant indeed.
Of course, because she's a Kardashian now, Blac Chyna's hair and eyebrows are also flawless.
Two weeks ago, the soon-to-be mother of two shared a photo of her ultrasound.
She still hasn't revealed the sex of her child or her due date, but you know she's saving that for a dramatic reveal.
C'mon, it's Chyna. There's no one better at playing the game, clearly.
Of course, we're not going to miss a single second of this pregnancy since Blac Chyna and Rob are getting their own reality series on E!.
The network announced the finale of the series will be a special dedicated to Blac Chyna giving birth. Get those cameras in that baby's face young, am I right?
Meanwhile, the name of the future Kardashian is still up in the air. Personally, I'm still gunning for Karma.