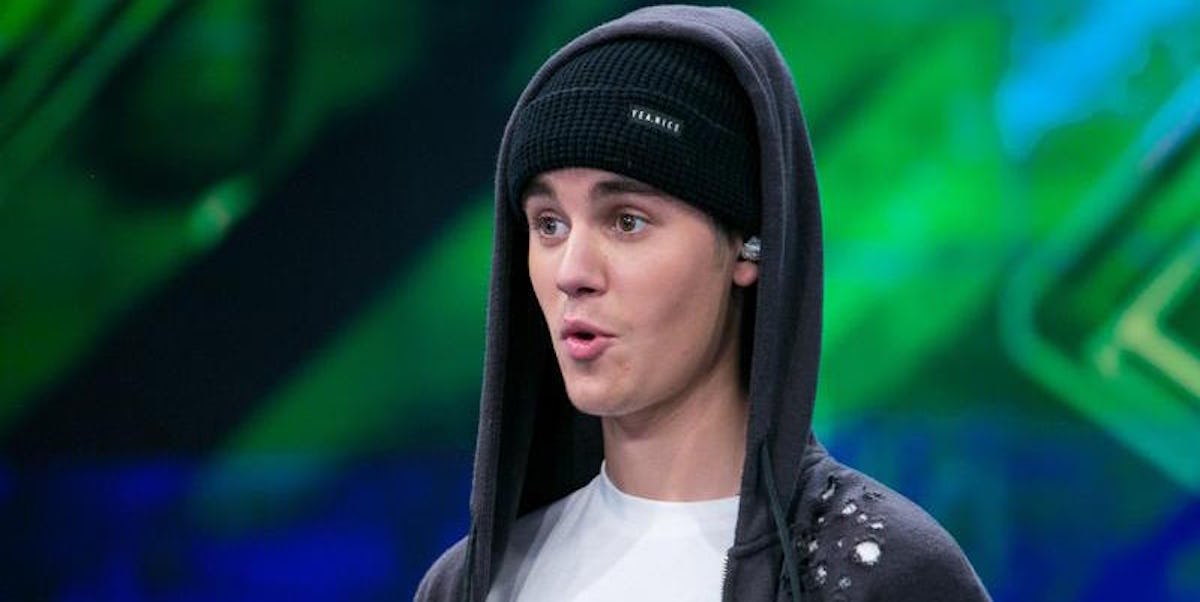 This Cover Of Bieber's 'Love Yourself' Tells The Other Side Of The Story
Getty Images
When Justin Bieber released his late-2015 album, Purpose, fans (and non-fans) everywhere rejoiced. New style, new sounds and new flavor from the Biebs pushed us into 2016 with a boogie in our step and an inside look into the not-so-elusive life of the 22-year-old.
One track off the album that stood out to avid followers of the pop star was "Love Yourself," a dickish ballad presumably about his former and highly-publicized relationship with Selena Gomez.
The song's airy, acoustic tones juxtapose the hard-hitting meaning of the lyrics, which, in heavy detail, basically say, "Get the f*ck over me because I'm over you."
Left for the world to interpret, Bieber suggests the unidentified woman stop texting him, stop namedropping at his expense at clubs and go on worrying about herself because, after all, his mother doesn't even like her!
It's a loaded song, sung in a methodically mellow tone, which was clearly written in an attempt to release some serious angst. In other words, BIEBER IS BITTER.
Fans of the track were left with only one side of the story and a skewed interpretation of this mystery ex (cough, Selena, cough).
To tell what could actually be a very accurate depiction of Selena's side of the story, and of many women who have experienced a breakup, Yo Preston and Kelly Kiara teamed up to write a reply to Bieber's overplayed song, called, "Love Yourself vs F*ck Yourself."
In this version, Kiara responds to Bieber's lyrics with a few things to say about the boy's cheating habits and overwhelming jealousy. Who's doing the breaking up now, Justin, huh? WHO???
Take a listen to the full cover by Yo Preston and Kelly Kiara above, and share that sh*t all over Facebook for your ex to see it and weep.
And here's Bieber's original version if you ABSOLUTELY MUST listen and enjoy it.