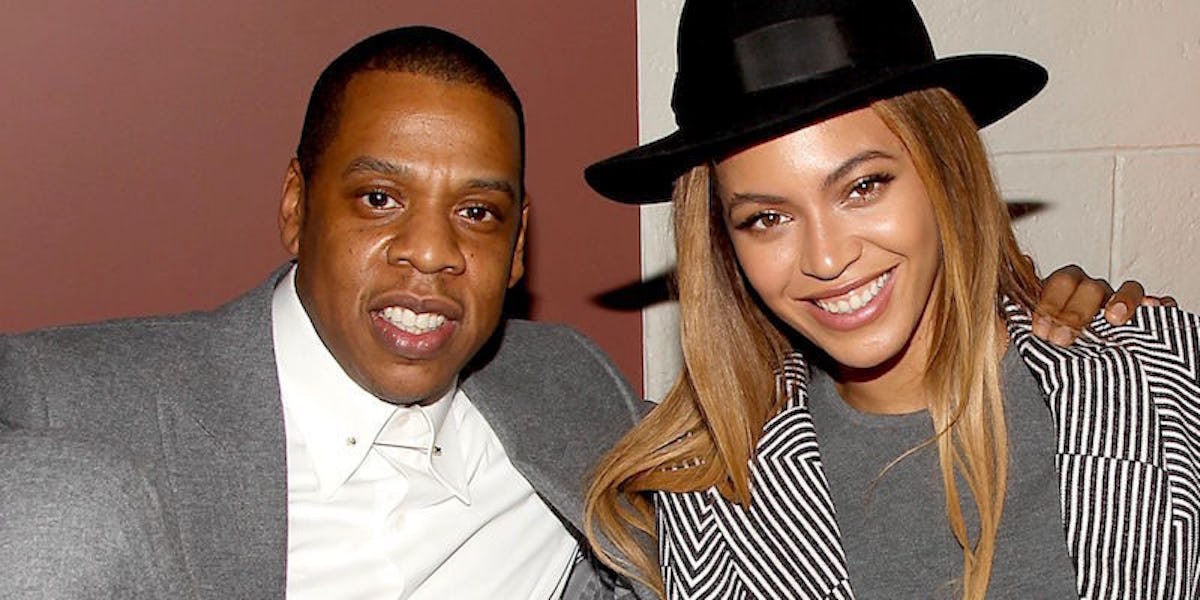 Beyoncé And Jay Z Allegedly Worked On A Joint Album Before 'Lemonade'
REX/Shutterstock
We already know Jay Z may be making his own response album to Beyoncé's Lemonade, but apparently he had his chance to make a joint album with his wife, too.
Billboard reports way before Queen Bey made her lemonade out of lemons, the musical power couple tried to put together a joint album. Sources say there's a chance they might still see the project through in the future.
Reportedly, Bey and Jay first had the idea for the album back in 2014, but they were unable to move forward with it when their label wouldn't allow it. And then, presumably, Becky with the good hair came along, and it all went to sh*t.
I didn't realize there were actually people out there who could tell Beyoncé what she could and couldn't do, but there ya go.
So here's what I think went down: Bey was going to graciously allow Jay to make an album with her. Jay then turned to being a terrible husband who cheats on his wife, and so Bey was like, "LOL BOY BYE," and made her killer album all on her own.
Well, at least she let him be in her music videos. No one ever said Queen Bey wasn't merciful.
We'll see if this album ever sees the light of day — I'd do anything for another Beyoncé album, to be honest.
Citations: Beyoncé and Jay Z Almost Released an Album Together (Cosmopolitan)