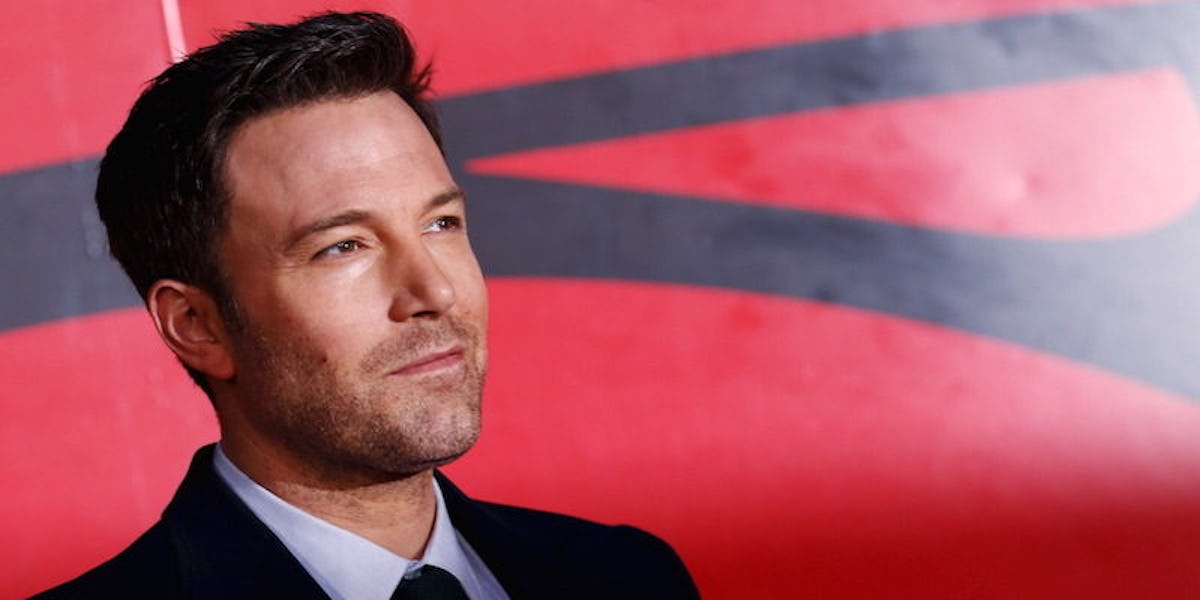 Ben Affleck's Latest Project May Give Him A Reason To Cheer Up
REUTERS/Luke MacGregor
Ben Affleck was very sad to find out that "Batman v Superman: Dawn of Justice" got horrible reviews.
I haven't seen the film yet, so I can't contribute my thoughts, but according to the Internet, it sounds pretty sh*tty.
Poor Benny boy.
The 43-year-old actor may not have blown people away in his latest role, but that isn't stopping him. Apparently, he wrote a script for an independent movie about Batman, and the project has been progressing since his pitch.
Co-CEO Patrick Whitesell of William Morris Endeavor, whose agency represents Affleck, spoke with Hollywood Reporter about the latest news.
Of Affleck, Whitesell said,
He's contracted to do at least 'Justice League One' and 'Two,' so at least three times wearing the cape... There's a script that he's written that is a really cool [Batman] idea, so that's out there as an option.
Affleck is currently in production for an adaption of "Live By Night," but he did tell Entertainment Weekly the Batman film is "in development."
He added,
I tend to be a one-movie-at-a-time guy... So, when I'm finished with this movie, I'll then focus on my next movie and figure out what that will be.
You can also see him make a cameo in "Suicide Squad" this summer, so stay tuned for that.
Hopefully, Affleck's standalone Batman movie gets good reviews so he can turn that frown upside down.
Citations: Ben Affleck has written his Batman script (Entertainment Weekly), Ben Affleck Has Written His Own Batman Script (Hollywood Reporter)