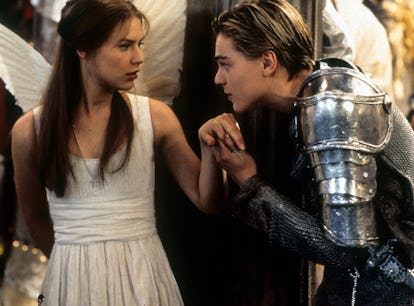 5 Baz Luhrmann Movies To Watch If You Loved Elvis
Including some pre-Titanic Leonardo DiCaprio.
Warner Bros. Pictures
The new big-screen biopic of Elvis Presley, tracing his rise to unprecedented fame, Elvis, was a box office smash on its opening weekend. Despite premiering 45 years after Elvis' passing in 1977, this retelling of his chaotic experience as one of rock and roll's first megastars is as compelling as it was decades ago. Under director Baz Luhrmann's hand, it's a musical fantasy feast, which is nothing new for the beloved filmmaker. For those just discovering him via Elvis, there are plenty of other Baz Luhrmann movies worth checking out.
Luhrmann isn't exactly a prolific director. Because of the scale of his movies, he's not the kind to churn out movies back to back, year after year. Most of his titles are spaced out, with four to five years between them at least. For example, his last movie before 2022's Elvis was 2013's The Great Gatsby.
That's partly due to Luhrmann not just being a movie director. He's staged operas, like his 1993 production of Benjamin Britten's A Midsummer Night's Dream, and created Broadway hits like the 2002 staging of Giacomo Puccini's La Bohème. He's released albums, like 1997's Something For Everybody, which included everything from spoken word tracks to musical numbers from his broadway soundtracks and remixes of hit songs from his films. He even did a series for Netflix, The Get Down, which was critically acclaimed, but also holds the distinction of being the first series the streaming service ever canceled after one season.
However, Luhrmann's movies are his best-known works by far. Here's the rundown of what they are about and where to stream them.
Love this list? Create a Likewise account to save these recs to your own watchlist and follow Elite Daily for more. You'll always know exactly what to watch next.
Elvis is playing exclusively in theaters worldwide and will be available on HBO Max once its theatrical run concludes.