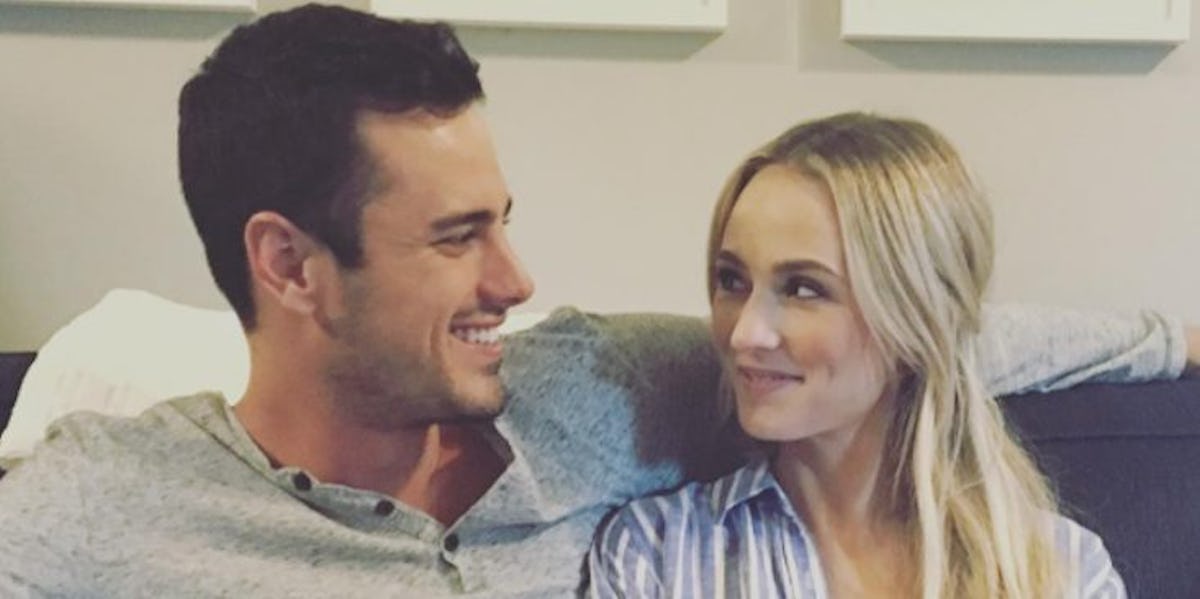 Why Did 'Bachelor' Alums Ben Higgins And Lauren Bushnell Break Up?
Instagram
You guys, it is with the heaviest heart that I bring you this news. Ben Higgins and Lauren Bushnell from "The Bachelor" have broken up.
I know, I know. IS ANYTHING SACRED ANYMORE?!
People confirms the couple -- who became engaged at the end of Higgins' season in 2016 -- have let the last petal fall off their rose, or something.
In a statement, they said,
It is with heavy hearts that we announce our decision to go our separate ways. We feel fortunate for the time we had together, and will remain friends with much love and respect for one another. We wish nothing but the best for each other, and ask for your support and understanding at this time.
After a controversial move in which Higgins told both Lauren and other finalist JoJo Fletcher that he loved them both, Lauren officially accepted his last rose during the season finale.
It sounds like once the cameras cut, that's when the drama really began for the new couple.
Bushnell moved to Higgins' hometown, Denver, after announcing their engagement and the couple began efforts to make it work. However, she couldn't shake what had transpired on the show. She said at the time,
I fall more in love with Ben every day and it's hard to separate what happened long ago and my current feelings. It's confusing. It does wear on me.
Fast forward six months after, and the couple returned to television for a reality TV show called, "Ben an Lauren: Happily Ever After?" Before the premiere, the couple admitted to People they were in couple's therapy at their church.
Higgins said, "We're not the perfect couple. Far from it! But we are trying really hard and we love each other a lot."
Alas, that love must have not been enough.
Ultimately, the drama of their season must have still lingered on Bushnell, and she was unable to move past their bizarre circumstances:
There are so many weird elements to being in a relationship after 'The Bachelor.' We've gotten in arguments like any other couple, but about some things that other couples wouldn't have to fight about, like the fact that we met when he was dating other women. You can say that's what I signed up for, but it's still real life and it's still hard.
Lauren, accept my rose! ACCEPT IT!
Do I hear "The Bachelorette" calling her name, too? *cough cough cough*
Citations: The Bachelor's Ben Higgins and Lauren Bushnell Split (People)