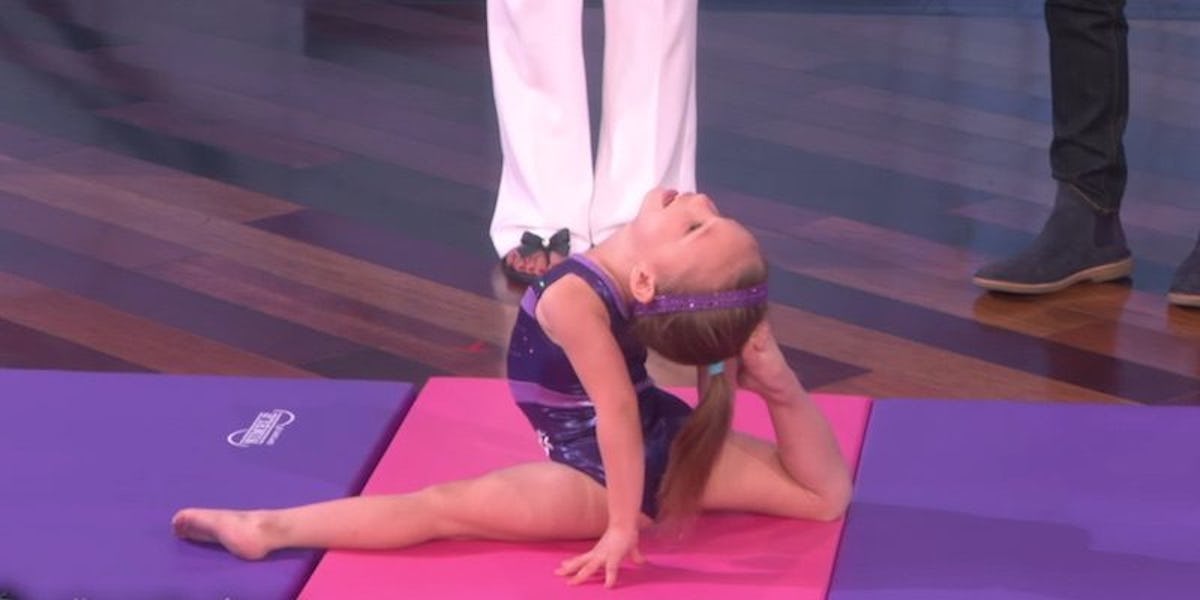 This Incredible 3-Year-Old Gymnast Totally Crushes Her Back Handsprings
YouTube
Normally, I hate it when children are more talented than I'll ever be, but this girl won me over.
Emma Rester is an amazing gymnast who I'd be impressed by even if she wasn't a 3-year-old. Yep, you read that right, homegirl is only 3, and yet she's doing back handsprings like they're nothing.
Obviously, when you're that crazy talented, you go on "The Ellen DeGeneres Show," and that is exactly what Emma did. She told Ellen she's been practicing since she was 2 years old, you know, that age where you were still learning how to talk. She's already got a huge following on Instagram, unsurprisingly.
Seriously, you guys, this kid is 3 YEARS OLD! This is crazy! How is she so strong?! Watch the clip of her flipping around and be amazed. The gymnastic demonstration starts about three minutes into the video.
Citations: This Adorable 3-Year-Old Is Actually a Gymnastics Prodigy With Some Really Sick Moves (Cosmopolitan)