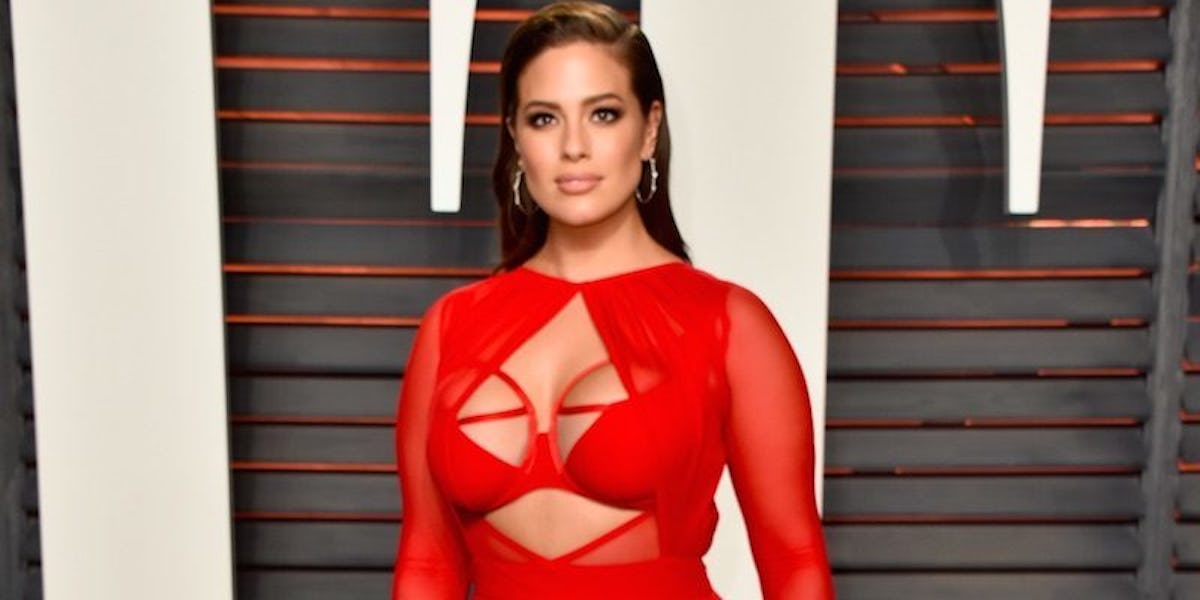 Ashley Graham Stars On The Cover Of Glamour Magazine's First Plus-Size Issue
Getty Images
The year is off to a great start for Ashley Graham.
The 28-year-old beauty made headlines last month when she became the first-ever plus-size model to cover Sports Illustrated's 2016 Swimsuit Issue. Soon after, she landed the April 2016 cover of Maxim, and most recently, she scored a deal with elite publisher Condé Nast, starring on the cover of Glamour magazine's first-ever "plus-size" issue, Motto reports.
The special edition issue, created in collaboration with retailer Lane Bryant, includes nearly 100 pages of fashion and beauty features focused on celebrating curves and the women who rock 'em.
Glamour's special-interest issue represents just one small aspect of Condé Nast's partnership with Lane Bryant, however. The extensive contract also includes a plus-size fashion collection called Glamour x Lane Bryant (set to launch this fall), sponsored editorial features in both print and digital issues, a video series, advertising and a second full special-interest issue.
It is unclear if there is a deadline by which these obligations must be met, or if Condé Nast and Lane Bryant intend to collaborate for an extended period of time.
Glamour's debut plus-size issue hits newsstands Wednesday and can be purchased for a cool $12.99. Issues will also be available as a gift with purchase at select Lane Bryant stores throughout the country.
Further details on the special issue and Condé Nast's curve-centric collaboration can be found at Women's Wear Daily.
Citations: Glamour Just Released Its First-Ever Plus-Size-Themed Issue (Motto)