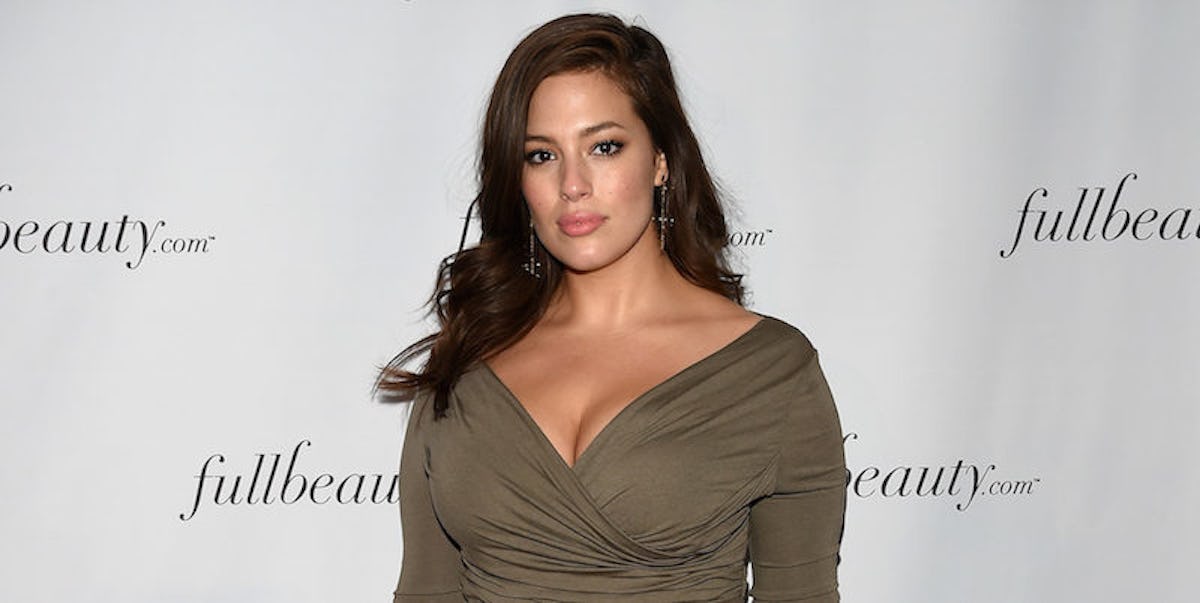 These Three Women Are The Stars Of Sports Illustrated's Swimsuit Issue
Getty Images
On Saturday night, Sports Illustrated unveiled the 2016 Swimsuit Issue cover — and not one, but three beautiful ladies are starring on the mag's annual cover.
The magazine will print three separate editions of the issue, each with a different sexy cover star.
One will feature model Hailey Clauson, UFC fighter Ronda Rousey will star on the second (in nothing but body paint), and plus-size superstar Ashley Graham will appear on the third.
The covers were revealed during a special on TNT, hosted by Rebecca Romijn and Nick Cannon.
The models had a chance to dish on their thoughts about being selected as a cover star. Rousey joked she thought she was "in the wrong spot" while Graham couldn't muster up much more than an "Oh my God! Oh my God!"
Clauson aptly praised the magazine's choice in selecting women of different body types to appear on the issue's covers.
She said,
The best part about [the issue] is three different types of women [are] representing every different type of woman out there!
Can I get a hells yes?
See the beautiful covers below.
Ronda Rousey
Ashley Graham
Hailey Clauson
Citations: Here Are the 3 Models Gracing the Cover of Sport's Illustrated's Swimsuit Issue (Cosmopolitan)