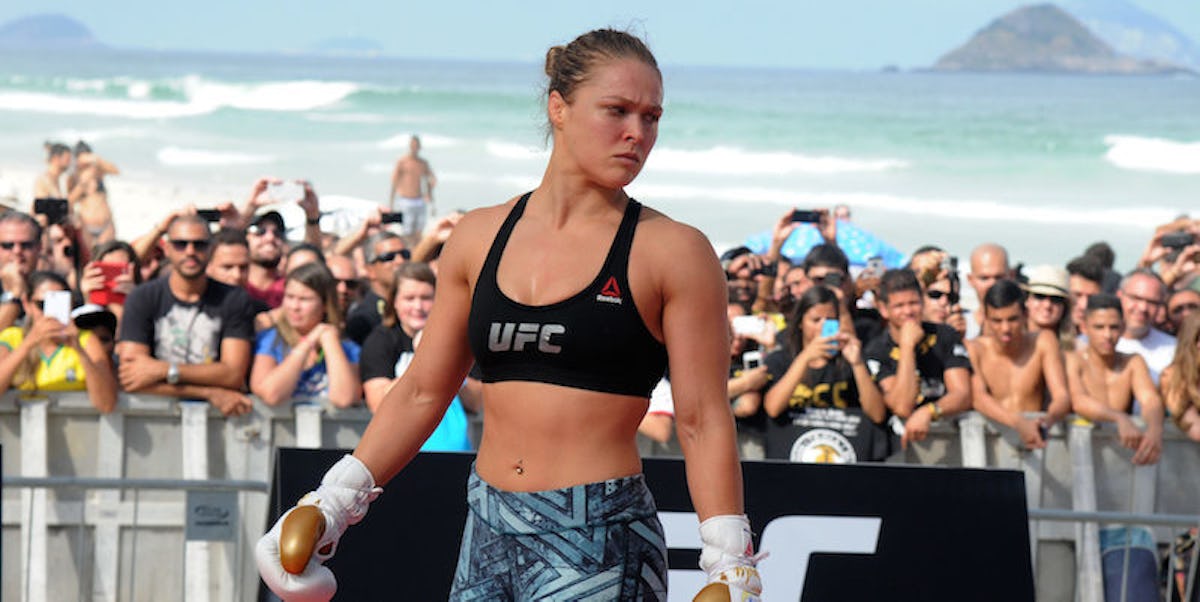 Here's A Photo Of Ronda Rousey Wearing Some Scandalous Body Paint
Getty Images
Well, it looks like winter is finally upon us, but that doesn't mean we can't heat things up with a scandalous body paint photo or two.
We're all familiar with the bible that is Sports Illustrated's annual swimsuit edition, and thanks to an upload from SI editor MJ Day, we now have a glimpse into what this year's swimsuit issue will look like.
Day posted a #bootypaint photo of the backside of a woman yesterday, and if you take a look at a few subtle clues, like the tattoo on this lady's right wrist, it appears this woman is none other than Ronda Rousey.
If you need further proof the person is indeed Rousey, check out this frontal photo of Ronda with the same unique tattoo on her wrist.
And you thought Rousey was still moping over her loss to Holly Holm? Ain't nobody got time for that.
Citations: Is This A Photo Of Ronda Rousey In Bodypaint For The 2016 SI Swimsuit Issue? (UPROXX)