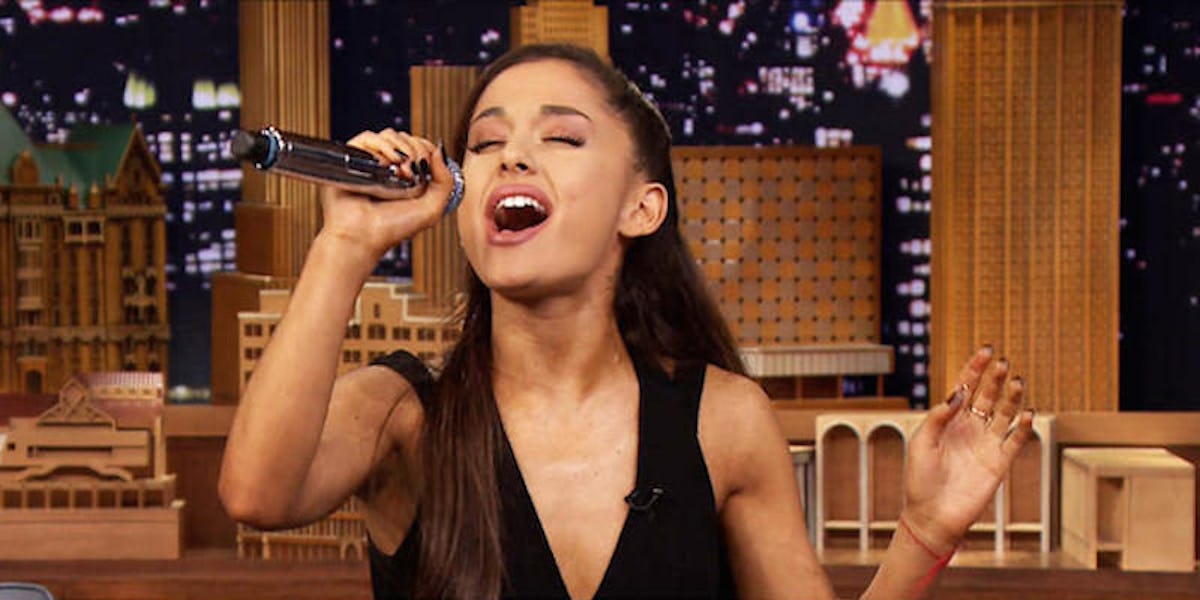 Ariana Grande Absolutely Slays Her Impressions Of Britney And Christina (Video)
Ariana Grande never fails to impress us with her incredible talent.
On Tuesday, Ariana appeared on "The Tonight Show Starring Jimmy Fallon," where she was challenged to a game of random musical impressions.
She first did a rendition of "Mary Had a Little Lamb" in the style of Britney Spears, which was hysterical, but then she absolutely killed it singing "The Wheels on the Bus" as Christina Aguilera.
Jimmy Fallon, practically falling out of his chair, was so blown away, he said,
We should just stop the show there. I don't know how we can continue.
Sorry Jimmy, but Ariana totally knocked it out of the park and won this game. We still love you, though.
Be sure to check out the full video above!