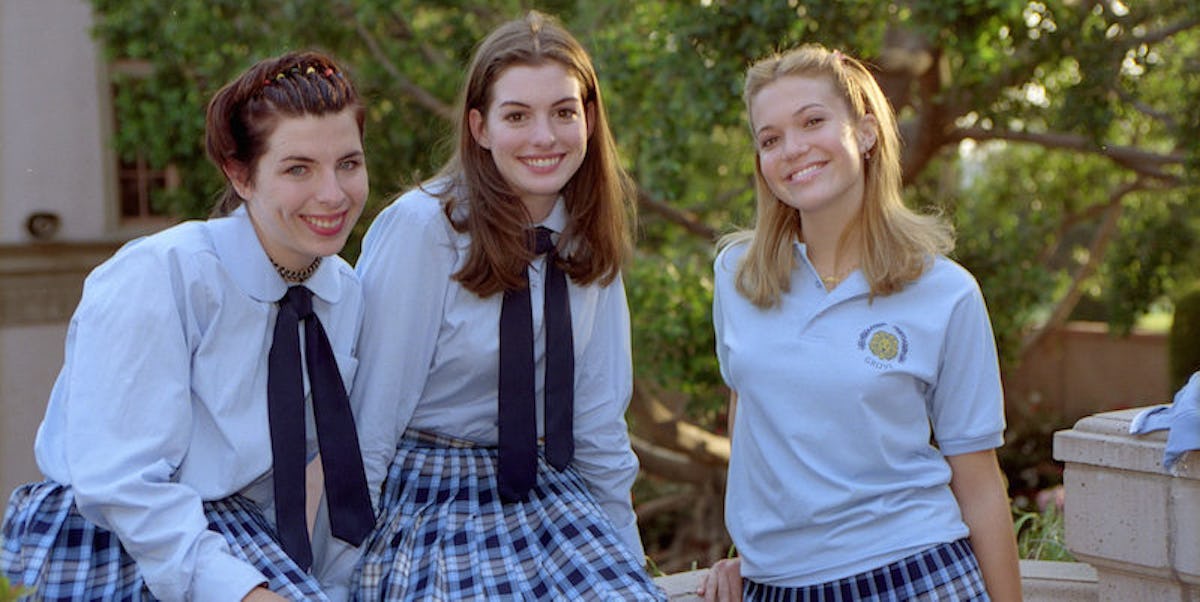 Anne Hathaway Is Officially Going To Star In 'Princess Diaries 3'
Buena Vista Pictures
Last summer, it was announced a "Princess Diaries 3" was in development at Disney.
Anne Hathaway starred in the first two films, but it was unclear if the actress would return to her role as Mia Thermopolis for the third.
Well, have no fear, our princess of Genovia is coming back.
The director of the first two movies officially confirmed Anne Hathaway plans to star in "Princess Diaries 3," and I couldn't be more excited.
According to PEOPLE, director Garry Marshall said,
I was with Anne Hathaway a couple weeks ago, it looks like we want to do 'Princess Diaries 3' in Manhattan.
AHHHHHHH. SHUT. UP.
He also added,
Anne Hathaway is very pregnant, so we have to wait until she has the baby, and then I think we're going to do it.
Marshall, say no more. We all hear you, loud and clear. Maybe Anne's baby can also be in the movie as a mini-Mia? IDK, think about it.
Citations: Ready for Royalty: Anne Hathaway and Director Garry Marshall Plan to Make Princess Diaries 3 (PEOPLE)