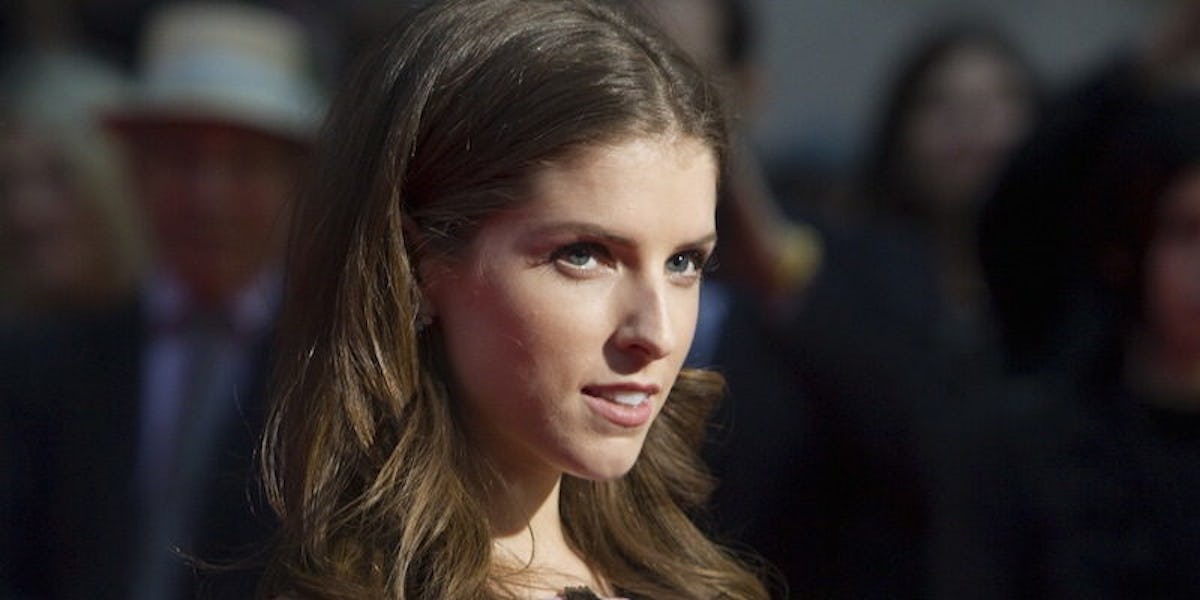 Anna Kendrick Got The Best Response To Her Request For A 'Muscular Man'
REUTERS/Fred Thornhill
Damn, single ladies of the world can learn a lot from Anna Kendrick.
It looks like the 3o-year-old actress was spending her Monday by herself and needed some assistance with cooking.
She tweeted about the struggle and mentioned she was looking for a "muscular man" to help her.
Hi, I'm Anna, I'm alone tonight and I'm looking for a strapping muscular man to come over because butternut squash is hard to dice. — Anna Kendrick (@AnnaKendrick47) March 28, 2016
Shortly after, Kellan Lutz responded to her request. The actor quoted her tweet and posted his own reply, topping it off with a flirty sunglasses emoji.
Hi, Anna, What kind of a knife do you have? https://t.co/uC5najK785 — Kellan Lutz (@kellanlutz) March 28, 2016
Wouldn't Anna and Kellan make the perfect couple?! I mean, they were both in "The Twilight Saga" series. Perhaps there was some backstage chemistry we all haven't heard about?
Anyway, BRB, I'm going to go tweet at hot men and invite them over to dice some squash. If it worked for Anna, let's pray it works for me.
Citations: Anna Kendrick requests 'strapping, muscular man' on Twitter, Kellan Lutz responds (Entertainment Weekly)