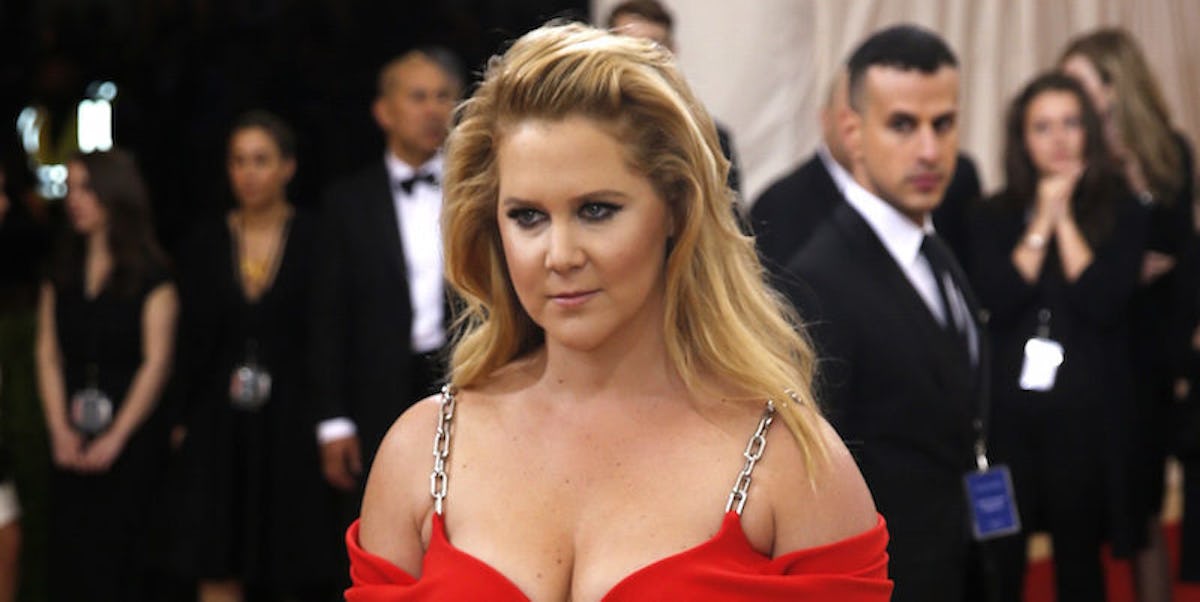 How To Prevent That Annoying Thigh Chafing, According To Amy Schumer
REUTERS/Shutterstock
Amy Schumer looked absolutely stunning at the Met Gala on Monday night.
The comedian walked the red carpet at the annual event and showed off her gorgeous Alexander Wang dress. Rocking all red with a thigh-high split, Schumer straight killed it.
Before arriving at the Metropolitan Museum, however, Amy shared a secret with her Instagram followers about how she got ready.
In the video above, the 34-year-old star can be seen putting deodorant on her inner thighs to prevent thigh chafing.
She captioned the video,
No chafe. #nothighgapnoproblem
Ugh, isn't chafing the worst?! It's especially sh*tty in warm weather. You'll have to watch the clip above to see how she does it. Really take note of her technique.
Shout out to Amy for teaching us this handy dandy trick to prevent our thighs from rubbing up against each other. God bless you, Amy.
Next time I have to dress up, my thighs will thank you.
Citations: Amy Schumer Leg Chafing (Daily Mail)