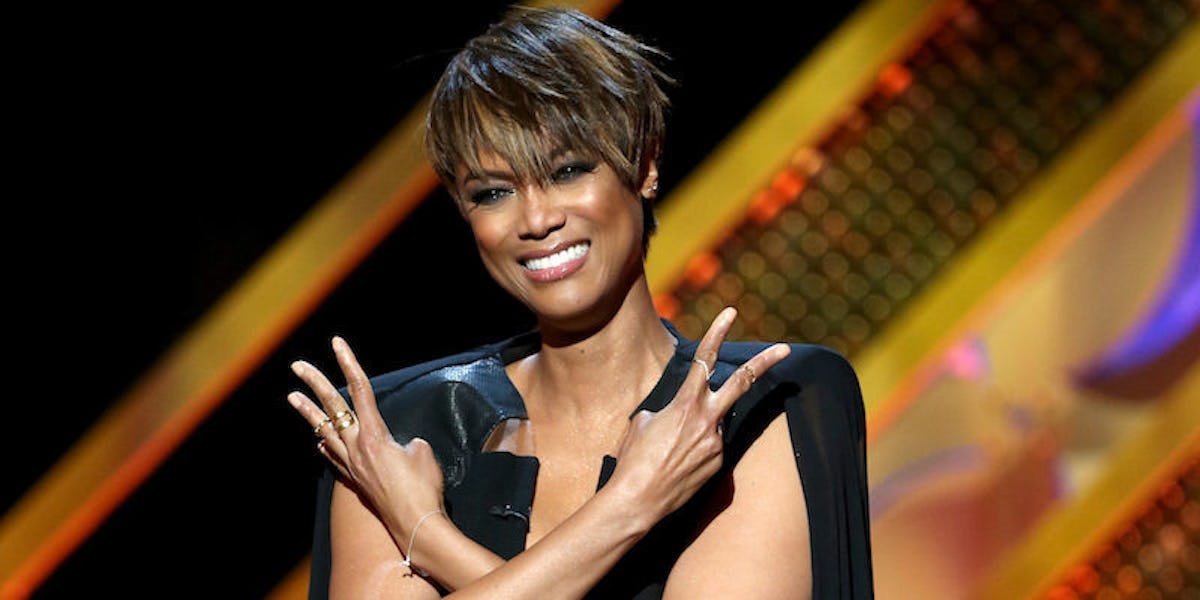 Return To The Runway: 'America's Next Top Model' Is Making A Comeback
Getty Images
In what may be the best news since, uh, ever, VH1 has announced it will bring back "America's Next Top Model" in collaboration with CBS.
I'll give you a moment to dry your happy tears.
Scott Koondel from CBS says,
We could not be more excited to bring back and breathe new life into one of the greatest unscripted franchise on television. We hope this is the beginning of a long relationship.
I know what you're thinking: Is Tyra coming back?
Sadly, Ms. Banks will not be making her return to television; she will, however, act as the show's executive producer and plans to find a new host to take her place. She says,
[I] must turn my attention to new business endeavors… 'Top Model' fans, you demanded that the show come back, and VH1 answered the call. Get ready for a fierce-a-fied rebirth!
Oh, we're ready.
Stay tuned for details on when the series will officially (re)launch.
Citations: PRAISE HANDS EMOJIS: Top Model Is Back!!!!!!!! (Cosmopolitan), VH1 to Revive 'America's Next Top Model' Without Tyra Banks as Host (Variety)