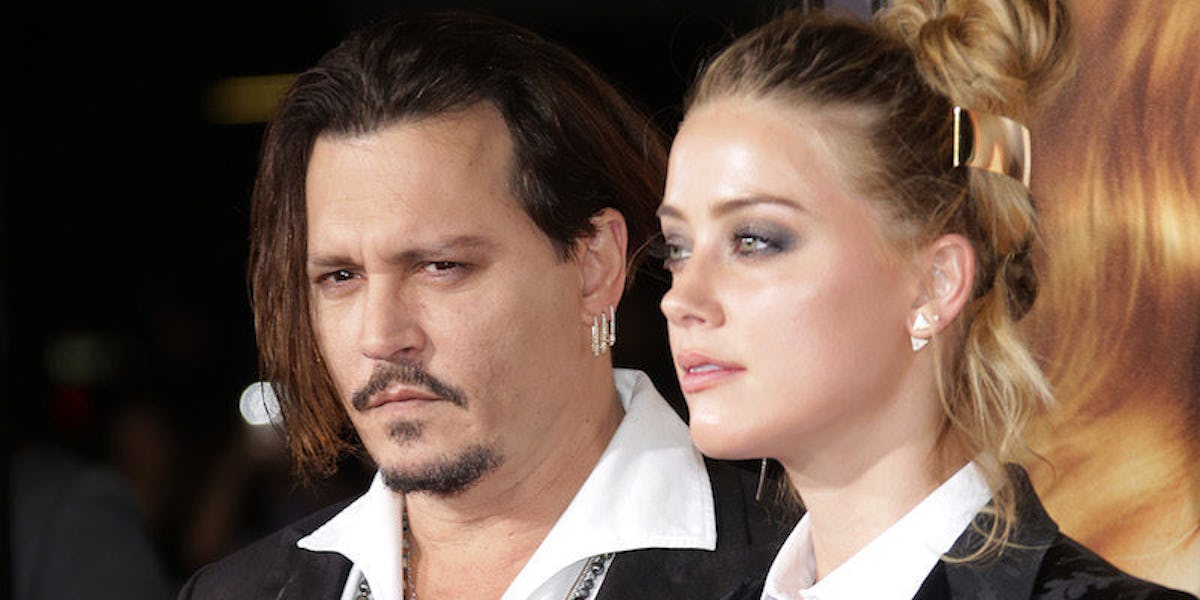 Amber Heard's Lawyer Responds To Accusations She's Blackmailing Johnny Depp
REXShutterstock
Amber Heard's lawyer, Peter Sample, is speaking out against accusations that Amber is supposedly blackmailing her soon-to-be ex-husband, Johnny Depp.
This is following the report on Friday that said Amber secured a restraining order against Johnny Depp after he allegedly physically abused her.
In a letter to TheWrap, the lawyer wrote the "allegations against Ms. Heard are absolutely and unequivocally false."
The allegations he is referring to are from a letter published in TheWrap by Doug Stanhope, a friend of Depp's. That letter claimed Amber Heard was lying and blackmailing Depp.
Amber's lawyer responded to the letter, saying Johnny's friend Stanhope "has no basis in reality and is nothing but the typical celebrity muckraking for profit."
An excerpt from the letter from Stanhope reads,
Abusing women is bullsh*t. Johnny doesn't abuse anyone. And he told me that day ahead of time that she'd pull some kind of sh*t like this.
Amber filed for divorce on May 25 and obtained a restraining order on May 27.
There is a picture of her when she appeared in court for the restraining order with a bruise on her face. She said that was not the first time Depp physically abused her.
Multiple witnesses are expected to testify at the official hearing in June.
Citations: Amber Heard's Lawyers Deny That She's Blackmailing Johnny Depp (Cosmopolitan)