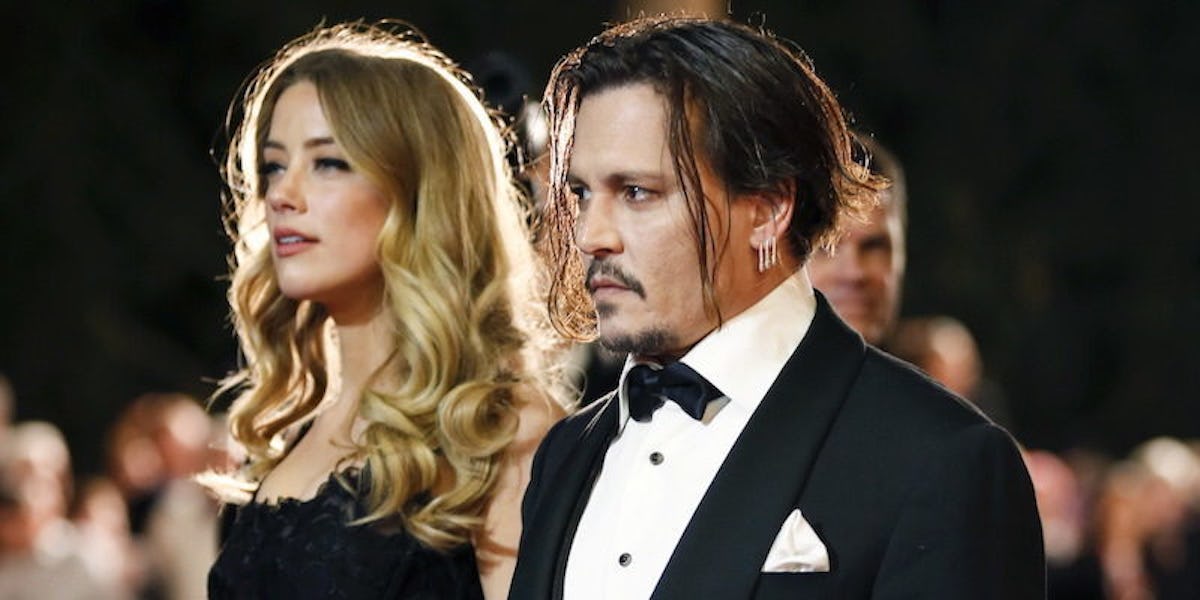 Johnny Depp's Friend Claims Heard 'Manipulated' And 'Used' The Actor
REUTERS
On Sunday, May 29, just hours after Johnny Depp's ex, Vanessa Paradis, and his daughter, Lily-Rose, broke their silence regarding the recent domestic violence accusations surrounding the actor, TheWrap published a lengthy op-ed by Doug Stanhope titled "Johnny Depp Is Being Blackmailed by Amber Heard – Here's How I Know."
Stanhope, a stand-up comedian, begins his article by stating,
Today, a friend of mine was pilloried in the press for domestic violence. Coupled with a picture of his wife with a bruise, he was murdered on social media.
Stanhope claims he and another friend, Bingo, were there the night Depp allegedly struck Amber Heard with his phone.
He writes,
Bingo and I were at Johnny's house for most of that Saturday until just before the alleged assault. We assumed initially that his dour mood was because of his mother's death the day before. But he opened up in the most vulnerable of ways that it was not only his mother, but that Amber was now going to leave him, threatening to lie about him publicly in any and every possible duplicitous way if he didn't agree to her terms. Blackmail is what I would imagine other people might put it, including the manner in which he is now being vilified.
Heard filed for divorce just two days after this incident is said to have occurred. On May 27, she was granted a temporary restraining order against Depp, preventing the 52-year-old from being within 100 years of her.
Stanhope goes on to say,
He still pronounced his love for Amber but was presciently aware that she was going to pull off some kind of ruse to f*ck him over.... But any one of my friends will tell you I always call them out on bullsh*t. Abusing women is bullsh*t. Johnny doesn't abuse anyone. And he told me that day ahead of time that she'd pull some kind of sh*t like this.
The comedian echoes Paradis, who, in a letter obtained by TMZ, allegedly wrote,
I believe with all my heart that these recent allegations made are outrageous...
Stanhope ended his piece by saying,
Johnny Depp got used, manipulated, set up and made to look like an assh*le. And he saw it coming and didn't or couldn't do anything to stop it. He may never talk to me again for saying it but I'd never forgive myself for not coming to his defense out of fear or ego. I stand up for my friends and I tell the f*cking truth.
No matter whom you believe, this is a very strongly worded opinion piece. Depp and Heard will appear in court for the official hearing on June 17.
TheWrap reached out to Amber Heard's representatives, but at the time of publishing, there had not been an update.
Citations: Johnny Depp Is Being Blackmailed by Amber Heard – Here's How I Know (TheWrap), Johnny Depp Was 'Manipulated, Set Up' By Amber Heard, Friend Claims (Us Weekly)