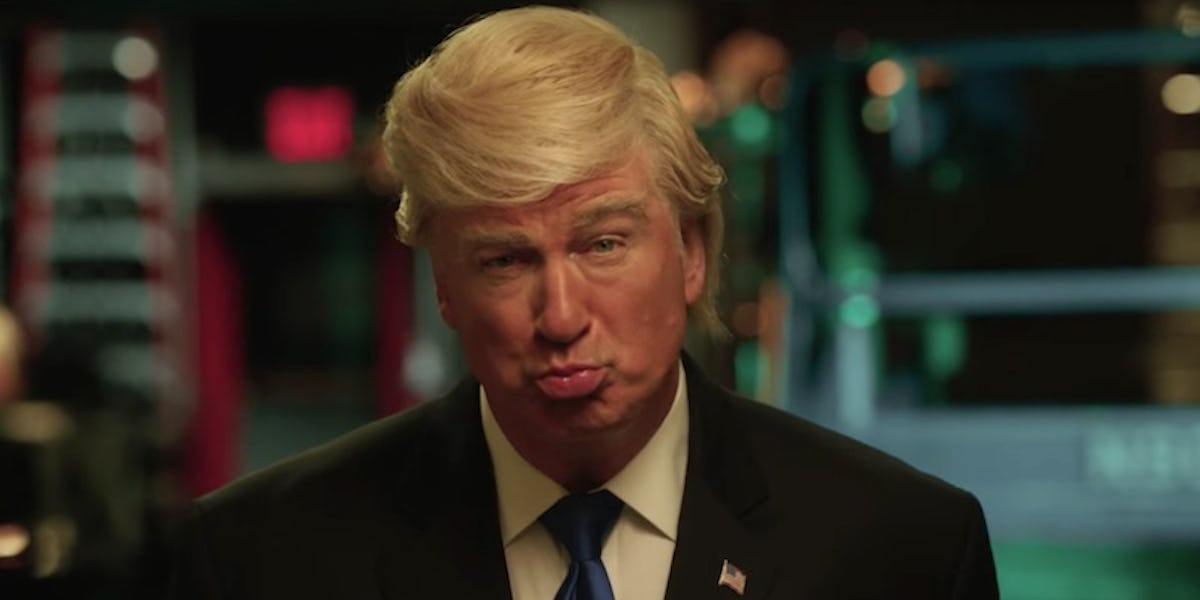 Alec Baldwin Admitted That He's Portraying Trump On 'SNL' For 'Donald'
YouTube
If you thought Donald Trump was furious about Alec Baldwin playing him on "Saturday Night Live" for the entire season, you're wrong.
As a matter of fact, I don't think there's anyone else the 70-year-old Republican presidential nominee would rather play him than Alec Baldwin.
Donald Trump spoke to Mario Lopez during a past interview for Extra revealing that he would "love" for Baldwin to take on the challenge of embodying his persona on the upcoming season of "Saturday Night Live."
Bearing Trump's blessing, Alec Baldwin, who's managed to host "Saturday Night Live" 16 different times, spoke to Extra about the opportunity, saying,
That's what I wanted to do, I wanted to make his wish come true… So when they asked me, I said, 'I'm only going to do this for Donald.' I'm doing it for him.
So, we know Donald Trump approves of 58-year-old Alec Baldwin saying "big league," puckering excessively, being orange and sporting a toupee, but who REALLY came up with the genius idea for him to play the role of The Donald?!
According to People, "SNL" creator, Lorne Michaels, revealed that Tina Fey actually came up with the idea for Baldwin to play Trump for all of Season 42.
Thanks, Tina!
Michaels spoke to the Hollywood Reporter, revealing,
The idea came out of a conversation with Tina Fey at some point during the summer. Then I mentioned it to Alec but he'd already committed himself to a movie and [he and wife Hilaria] were about to have their third child. There were a lot of obstacles in the way to working it out. But I just thought he'd be brilliant doing it and I thought he and Kate [McKinnon, who plays Hillary Clinton on the show] would be a match.
Just from this trailer alone, you can tell this is going to be GOLD.
The madness begins Saturday, October 1 at 11:30 pm EST on NBC.
Citations: Alec Baldwin on Why He Agreed to Play SNL's New Trump: 'I'm Doing It for Donald' (People)