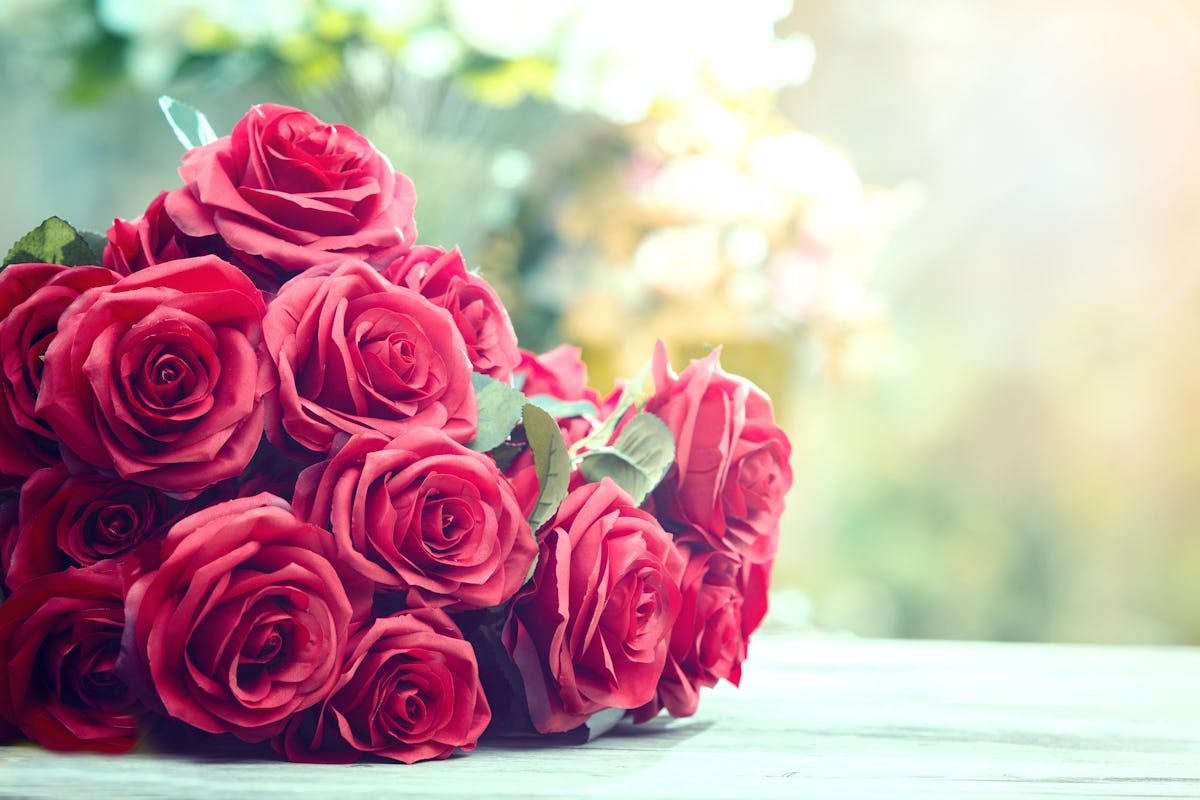 Bride And Groom Ask Their Grandmothers To Be Flower Girls At Their Wedding
Shutterstock
GOOOOOOOOOOOD MORNING, WORLD!
How's your Thursday going? Almost the weekend! Wahoo! Did you know Thursday is my favorite day of the week? Well, now you do.
On the off chance you aren't on the same page as me with the whole loving Thursday thing, let me give you a happy heartwarming piece of news to make your Thursday as FANTASTIC as it should be.
Ever wonder what your grandma is going to do at your wedding? Because I think about it all of the time. I know people usually just put their grandmas in the procession, but my grandma and I are tight. She's not some random I just want walking in the procession. No, she deserves something more memorable.
So why not make her my flower girl? Um, IDK Candice. Maybe because she isn't 12.
Well, before you go judging me, let me tell you this cute little story about two Pennsylvania grandmothers who served as flower girls at their grandkids' wedding.
Maggie Wakefield and her husband, Josh, wanted to do something special for their grandmas at their wedding as they were both heavily influenced by them growing up.
After Maggie's father passed away from colon cancer, she really wanted to honor him by having his side of the family heavily represented in the wedding. She asked his father, Ronald Sr., to walk her down the aisle and had her grandmother, 75-year-old Joyce Benedict, serve as the flower girl along with Josh's 74-year-old grandmother, Drue Fitzgerald.
Wakefield looks to her grandparents as a model of the sort of love she wants for herself and Josh. When talking about photographs of her grandma Joyce dancing the night away with her husband of 56 years, Maggie told Today.com,
I hope that one day, that's going to be Josh and I.
Check them out absolutely slaying the game right here:
TELL ME your heart isn't feeling all warm and fuzzy and happy.
Citations: These grandmothers are the world's most adorable flower girls (Today), Bride and Groom Invite Their Grandmas to Be Flower Girls (USA Today)