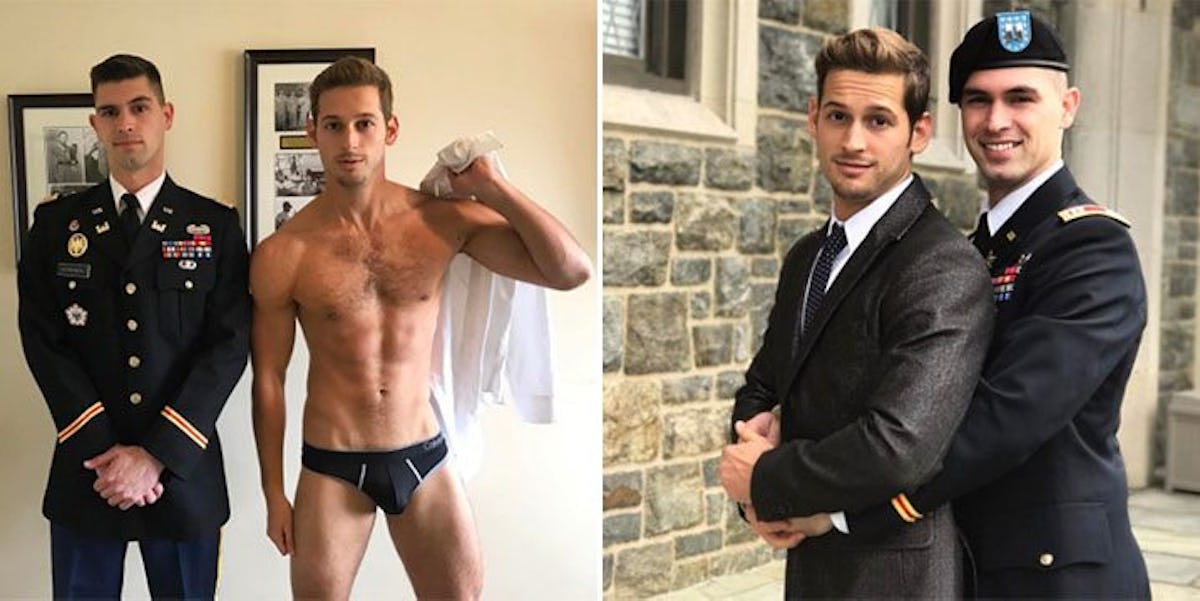 US Soldier Takes His Boyfriend To Army Prom And The Pictures Are Super Heartwarming
US Army soldier Andres Camilo stole the show at his recent army prom at West Point Military Academy after bringing along his vlogger and model boyfriend, Max Emerson, as his date.
Adorable photos circulating the internet of the two all suited up show a positive sign of progression in the military when it comes to its inclusion and acceptance of members of the LGBT community.
Both of the boys posted photos on their Instagram accounts, looking extra sharp and ready to party.
Emerson posted a modest photo of him in his underwear, getting ready for the event.
Meanwhile, Camilo adorably captioned his image, "My date is the best."
A hailstorm of comments on their pictures are filled with love, acceptance and kind words for the couple.
"Adorable" and "cute" were just some of the adjectives thrown around to describe 'em, with other strangers saying, "We got your back," defending the couple against any lame internet trolls resistant of the changing times for the LGBT community.
People are just jealous they'll never be as good looking as these two right here.
I mean, I know I am.
Emerson has been linked to Camilo ever since he released a video on his YouTube channel titled "Meet My Boyfriend!"
In it, he brings Camilo on screen to explain how they met and for him to officially come out as a gay man to the National Guard and his fellow army members.
"So, um... I guess with this video, I'm coming out to the military," Camilo says with a huge grin on his face, before planting a smooch on Emerson.
Can you say "relationship goals"?
No confirmation if the two won the title of prom king (and prom king), but regardless, I'm envious of their out and proud experience.
At my prom, it was down pouring outside, our party bus was overcrowded and I was that closeted guy who took his best gal pal, Sarah, as a date.
I was more interested in getting wasted and getting out of my cheap suit as quickly as possible. My mother, on the other hand, wanted nothing more than a frame-able photo of me, standing tall with Sarah in full fledged prom pose.
But... I never took that photo.
You think I can go ahead and crop my face on one of these photos to make up for lost time?
Citations: In A Heartwarming Sign Of Progress, U.S. Army Soldier Takes His YouTube Star Boyfriend To Prom (The Gaily Grind)