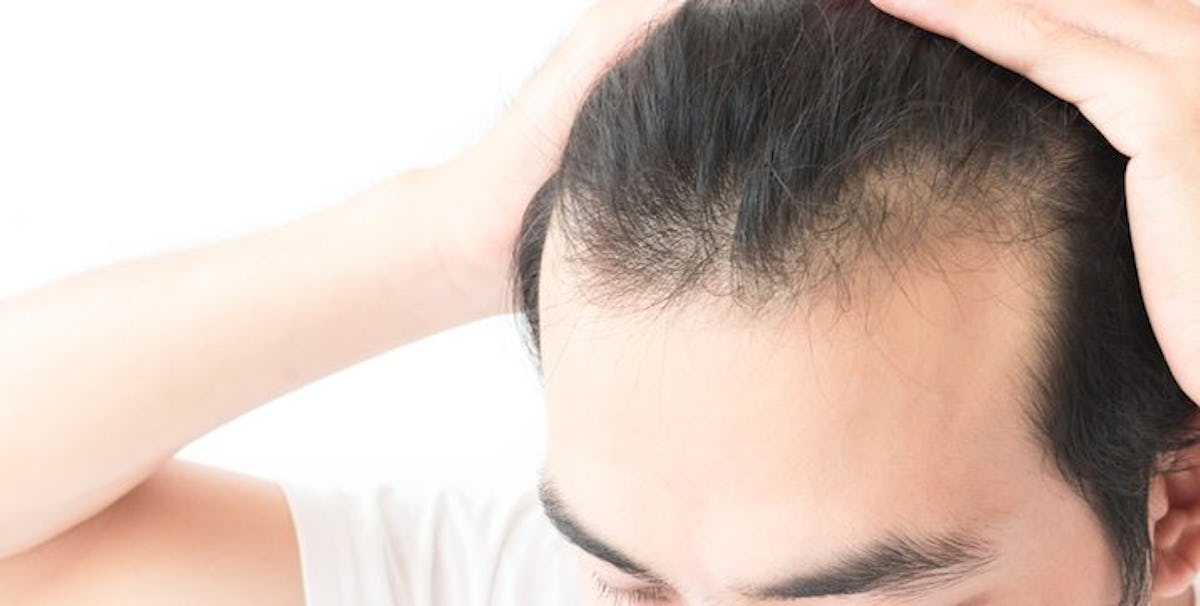 Turns Out These Popular Hair Loss Medications Give Men Erectile Dysfunction
Shutterstock
While I'm a sucker for the charm of a burly, bald man, I personally would throw a fit if there wasn't a hair follicle to be found on my head.
Now, it seems my hair loss fear could actually lead to so many more problems.
According to Live Science, a new study has found guys who take medications to treat their baldness (or an enlarged prostate) may be forced to deal with the unwanted side effect of erectile dysfunction (ED).
What makes matters worse is the ongoing ED can continue on for months — or even years — after treatment has stopped.
The medications in question, Finasteride and dutasteride, are used to stop hair loss, as they prevent the switch of testosterone into the hormone DHT, which is a main contributor when it comes to balding in men.
Senior study author Dr. Steven Belknap and his fellow researchers dug deep through an extensive database of 12,000 men, focusing on guys from ages 16 to 89, who'd taken one of the two drugs in question at least once from 1992 to 2013.
They found men younger than 42 who used one of two drugs to treat hair loss for over 205 days were close to five times more likely to suffer from erectile dysfunction than those who took it for less than 205 days were.
By taking a look at both the amount of drugs the men were prescribed, as well as the amount of time they took the drugs for, researchers also concluded that about 1.4 percent (167 of the men) developed erectile dysfunction that lasted for an average of three-and-a-half years since their last dosage.
"Our study shows [that] men who take finasteride or dutasteride can get persistent erectile dysfunction, in which they will not be able to have normal erections for months or years after stopping finasteride or dutasteride," Belknap said.
And to make matters even scarier, research from 2015, conducted by the same researchers involved in this study, couldn't even find concrete evidence that finasteride was completely safe when it came to its involvement in men's hair loss treatments. Yikes!
So, don't trust everything you read on those drugstore boxes, guys!
I'd much rather have a few bald patches on my scalp than a penis that doesn't work, and I think many other men probably agree.
Citations: Hair-Growth Drug Linked to Erectile Dysfunction That Lasts for Years (Live Science)