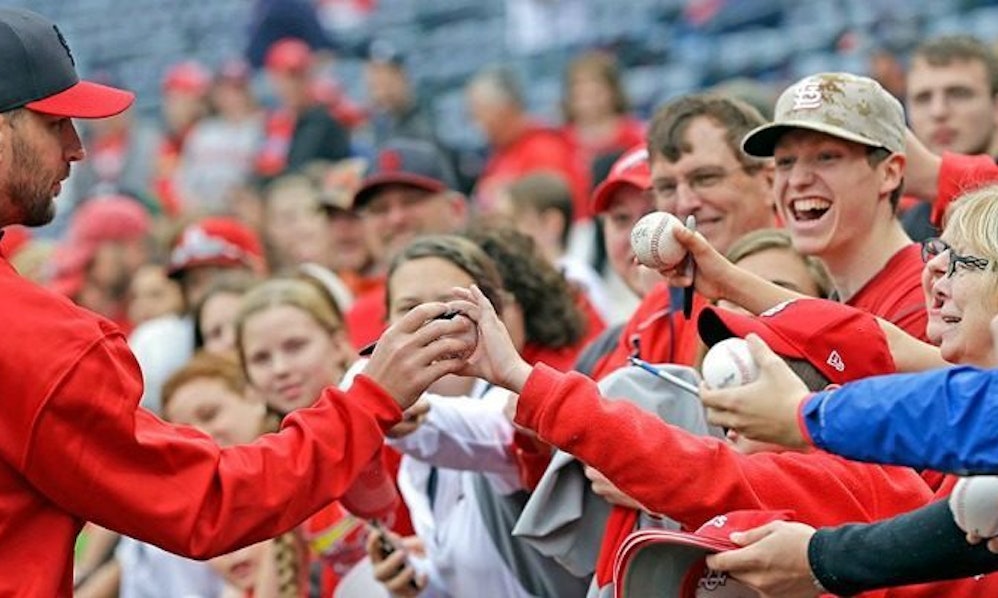 Twitter/St. Louis Cardinals
Cardinals Pitcher Wants MLB To Stop All The Erectile Dysfunction Ads
Yesterday, like so many other baseball fans, St. Louis Cardinals pitcher Adam Wainwright was watching the MLB playoffs on FOX.
What's unclear is if every other fan was as outraged as Wainwright over the airing of several erectile dysfunction commercials.
After who knows how many times he saw the ED ads, the Cards' ace had enough.
He tweeted his displeasure at MLB and FOX, claiming "millions of kids" were watching the playoffs.
Wainwright was tired of changing the channel, and he let the world know, but then he tried to not let them know by deleting the above tweet.
Ah, screenshots.
Citations: No Matter Who Wins The World Series This Year I Think We Can All Agree With Adam Wainwright That Viagra Commercials Are YUCKY! (Barstool Sports)