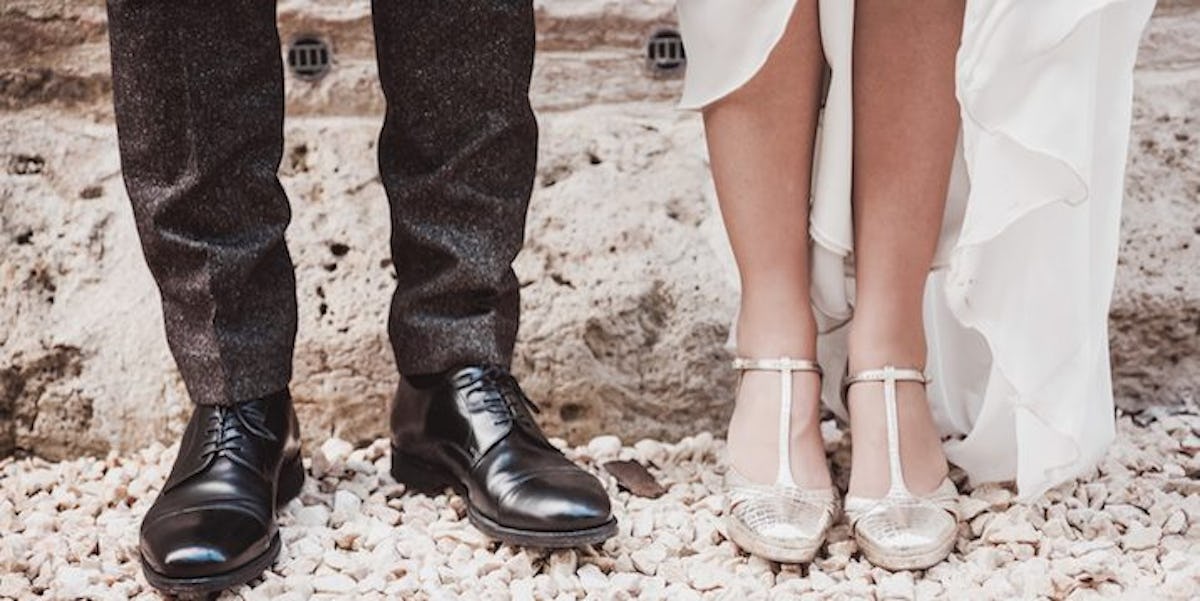 Gays And Lesbians In China Are Marrying Each Other Using An App Called 'iHomo'
Vera Lair
In China, like many other parts of the world, there is an intense pressure to be married by "a certain age."
But unlike most of the world, in China, there is a new trend in the realm of marriage and weddings called the "Xinghun wedding."
The Xinghun wedding, according to GayStarNews.com, is a wedding where gay boys and lesbian ladies marry each other to drown out the loud sounds of society pressuring them to have a heterosexual wedding.
These weddings are so popular, there are actual dating sites and apps to match gays of the opposite sex. The most popular site, ChinaGayLes.com has almost 400,000 users and has successfully put together 25,000 queer marriages.
Outside of ChinaGayLes.com, a new app, delicately called "iHomo," makes it easy for gays and lesbians to find each other and use each other as a husband/wife "beard." You can find your beard with the swipe of a finger!
This is helping the LGBTQ+ community in China because, in their society, it's so controversial to not have a traditional heterosexual wedding that it can even affect their employment opportunities.
I do know a few homos of the opposite sex who married each other back in the day and had a "no sex arrangement" just so their overbearing mothers would quit pestering them, but as far as I know, there is no official name for it like there is in China.
And I most definitely have never heard of an APP that helps us homos find a gay of the opposite sex to engage in a faux marriage with.
There are even special Xinghun "wedding fairs" for queer people specifically looking for a person to marry just for show, but iHomo is the first app of its kind and is quickly becoming the fastest and easiest way for these people to meet.
The app is the creation of lesbian couple Xiaobai Ou and Yi Zhi, and was inspired after Ou had her own Xinghun wedding.
Ou had a Xinghun wedding to satisfy her parents' desire for her to be married, noting that, in China, the pressure to be married is very intense.
She tells TechNode.com that her parents "began to urge me to get married. In order to appease my family, I chose Xinghun." She continues,
We had a wedding ceremony in 2012, which was fairly smooth. My girlfriend was my bridesmaid and makeup artist at the wedding. My husband is now a good friend of mine, and we go out together to eat and chat. When things come up, we help each other.
Ou now lives with her girlfriend, but for a year lived with her gay husband as platonic roommates. She created the app because she could see the need for it, and believes that "any form of choice must be related to the social status quo, and Xinghun is a relatively moderate approach."
She plans to expand the app with real LGBTQ+ matchmaking services, employment opportunities, rent, pension and other "homosexual groups' needs."
Homosexuality has been decriminalized in China since 1997, however, gay marriage is illegal, and homosexuality is frowned upon in the culture.