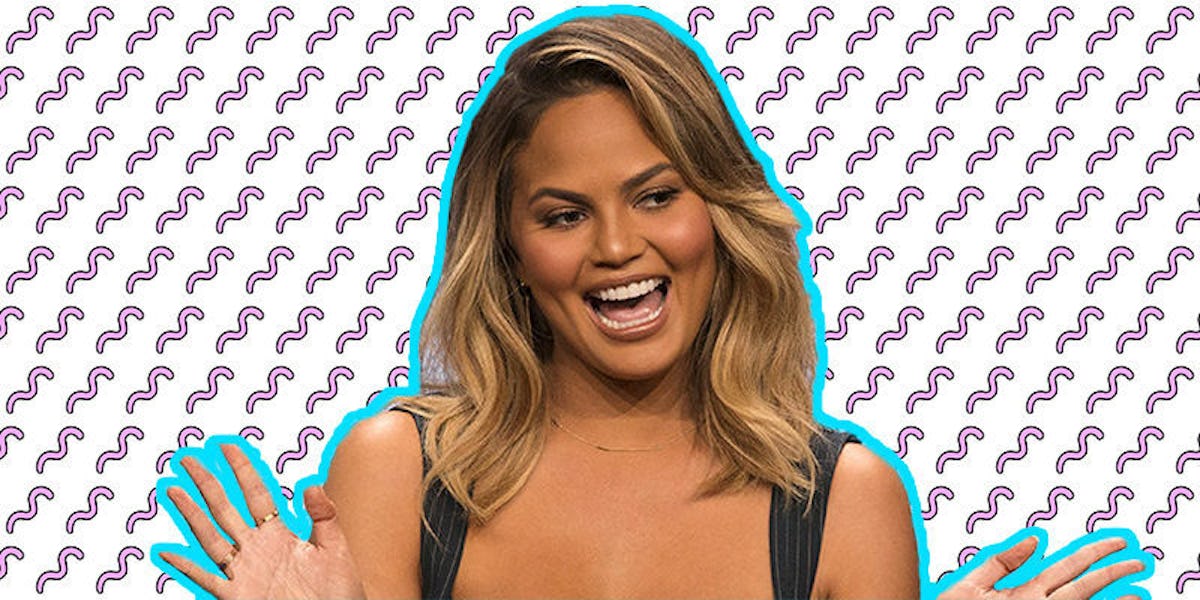 Here's The Deal With That Celeb Dating App Chrissy Teigen Just Tweeted About
REUTERS/Shutterstock
Someone recently asked Chrissy Teigen on Twitter if celebrities have their own version of the standard dating app.  Teigen confirmed there is indeed an exclusive dating app all the celebrities use:
So, let's talk about Raya. Raya, also known by some as "Illuminati Tinder," selectively chooses their user base based on their social media presence, specifically, Instagram. The only way you can start using it is if a friend refers you.
And once you're referred, you have to fill out an application. There's a secret committee in charge and everything.
The app does this because it only wants people in creative communities like art, fashion and film. It's kind of similar to that app The League in terms of its exclusivity, only The League is geared more toward corporate folks. Except somehow, it's managed to stay out of the public eye this entire time. That is, until Teigen tweeted about it.
Writer Alice Hines got a taste of Raya and discovered the users had thousands of Instagram followers, and they were mostly "young and very attractive" people like DJs and high-powered music executives. Each user's profile is a slideshow containing a series of pictures set to music. She even saw Moby on the thing.
Weirdly enough, Raya is sort of mean in its rigid privacy standards. If a user tries to screenshot someone's profile, that user gets a notification and he or she will be kicked off the app if that screenshotted photo makes it out onto the web for the world to see.
Hines makes an undeniable point about dating in the celebrity world and how it translates into one of Raya's biggest paradoxes. She writes,
The more everyone strives for digital fame, the more those who achieve it search for ways to escape.
But, other people don't have reservations about it and approve of its selectivity. As an art and fashion producer based in LA put it, "They all have their shit together, with respectable jobs."
I suppose that's what makes Raya a better option for celebrities looking for love as opposed to apps like Tinder, which don't have any sort of filter. (Hilary Duff even quit Tinder because she was rejected too many times for her personal liking. Ouch.)
Maybe Hilary will have better luck on Raya. Celebs like Avicii, Ruby Rose and Cara Delevingne are just some of the hotties looking to find "the one" on Raya.
Now, the only question I have is, how do I get on this thing so I can finally date Calvin Harris?
Citations: Chrissy Teigen just named the dating app all the celebs are using (Metro), Inside the Secret Dating App for Famous People (The Cut)