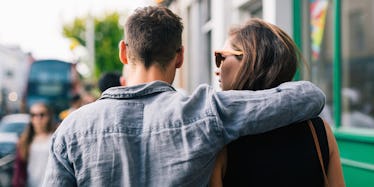 Female Student Is Carrying Around Her Mattress Until Her Alleged Rapist Is Expelled (Video)
One woman is sticking up for herself, even if no one else will, after she says a male student raped her on the first day of her sophomore year at Columbia University.
The student is carrying a mattress everywhere she goes until her alleged rapist is expelled.
Emma Sulkowicz has spent the majority of her time at Columbia University trying to convince students, friends, faculty and administrators of the university that what happened to her was actually rape.
One of 23 students who jointly filed a federal Title IX complaint against the university in April for mishandling sexual-assault cases, Sulkowicz said she has lived in fear since her case was disregarded.
Even after another woman reported the same male student raped her.
Every day, I am afraid to leave my room…Even seeing people who look remotely like my rapist scares me. Last semester I was working in the dark room in the photography department. Though my rapist wasn't in my class, he asked permission from his teacher to come and work in the dark room during my class time. I started crying and hyperventilating. As long as he's on campus with me, he can continue to harass me.
But Sulkowicz has thought of a way to combat people's lack of understanding or empathy for her situation.
Sulkowicz, a senior visual art major, came up with an idea for her senior thesis geared toward protesting the university's decision to allow her alleged rapist to stay on campus.
Sulkowicz is carrying around a twin-size mattress from the dorm wherever she goes on campus.
She says she will continue carrying around her mattress "for as long as I attend the same school as my rapist." From the dining hall to class, Sulkowicz is making a statement.
I was raped in my own dorm bed, and since then that space has become fraught for me... I feel like I've carried the weight of what happened there with me everywhere since then.
Watch Emma Sulkowicz share her story in the video above.
H/T: New York Magazine