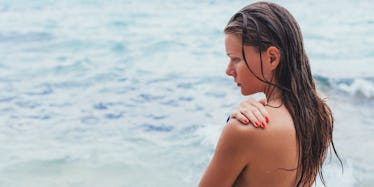 Where Are Women Safe? Woman Gets Raped While Sleeping In Shelter For Battered Women
What do you do when you're attacked at a shelter for battered women?
One sick, sick man was recently arrested for breaking into a Sioux Falls women's shelter and raping a woman who was staying there.
The assailant, Heath Bigeagle, allegedly broke in through a window at 3 am to rape this target and then left through the same window. He was arrested in his home later that morning and charged with second-degree rape, first degree burglary and a protection order violation.
However, I feel there should be an additional charge for raping a woman who has already been victimized and forced to flee rape and abuse.
My Sister Friends House executive director Lisa Heth issued a written statement about the attack.
We cannot comment on an ongoing investigation. However, this kind of horrific crime is an extremely rare occurrence at a shelter dedicated to providing safety and support to victims of domestic and sexual violence.
No one program or agency can provide safety 100% of the time, 24 hours a day, 7 days a week. We ask for the support and commitment of all community members to end violence against all women and children, as well as men who are victims of domestic and sexual violence."
According to reports, the victim already had a protection order in place against Bigeagle, but that was not enough to keep him from breaching the local shelter's security.
It's a sad day for women when they feel they cannot find comfort in women's shelters, or anywhere for that matter.
We can only hope that this man is served with a hefty prison sentence and is used as an example to every one who thinks it's okay to rape.
H/T: Opposing Views, Photo Courtesy: We Heart It