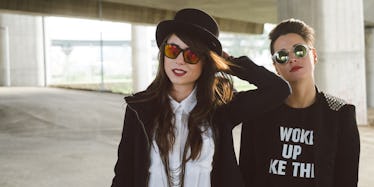 What Valentine's Day Would Look Like If The Roles Were Reversed (Video)
Stocksy
You've been dropping hints since the calendar turned February first and your boyfriend still needs reminding that Valentine's Day is rapidly approaching.
What would it be like if, for once, the dudes actually cared about something romantic?
In the latest video from Yahoo! Screen's "The Flip Side," our favorite cast of characters switch gender roles on Valentine's Day.
The wives are the ones to haphazardly plan the evening, the men are gushing over chocolates and cards, and the single ladies are on the prowl for desperate, lonely dudes... Wait, we could actually get into this idea.
See for yourselves in this hilarious new video. And men, maybe you can pick up a few pointers...
via Yahoo! Screen