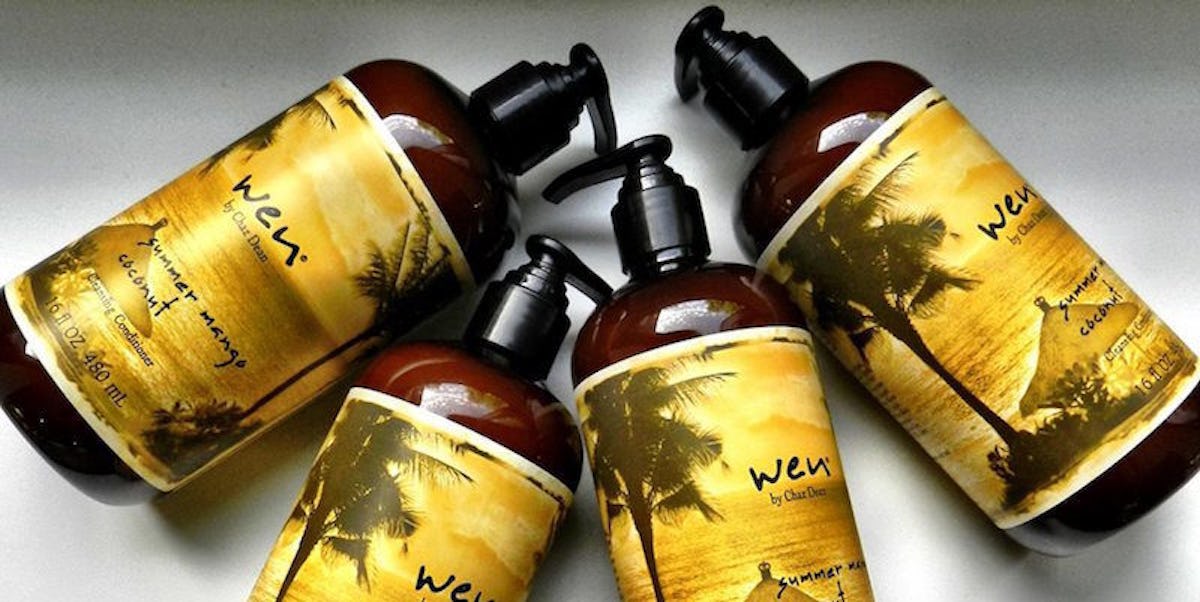 This Popular Conditioner Brand Might Actually Be Making Women Go Bald
WEN Cleansing Conditioner is in a whole salon sink's worth of trouble.
The luxury line, founded by celebrity hairstylist Chaz Dean, is being sued by more than 200 women. The Daily Beast reports it's making their hair snap right off.
According to court documents, the product can cause breakage, rashes, unusual hair loss and bald spots. All those strands have to go somewhere, so let's not even get into the plumber bills involved.
The class action lawsuit also includes Guthy-Renker, the company responsible for WEN informercials. Because of its enormous popularity, the WEN line is sold everywhere from QVC to Sephora counters.
The suit alleges Guthy-Renker goes to extraordinary lengths to promote the product, even removing terrible reviews online. The company also encourages customers to use up to 32 pumps at a time.
Although many claim the sulfate-free product is transformative, there are questionable consequences to using it.
Sephora one-star reviews for the brand's Fig Cleansing Conditioner include comments like, "My hair has never been more dry, prone to knots and tangling. I've noticed SIGNIFICANT hair loss, damage, breakage and thinning."
A different reviewer adds, "I started using Wen about two weeks ago and I have only used it maybe 3 times so far and I am noticing unusual amounts of shedding!"
Finding a new hair cleanser might be tedious, but anything is better than accidentally looking like Pitbull.
Citations: 200 Women Sue WEN Hair Care (The Daily Beast)