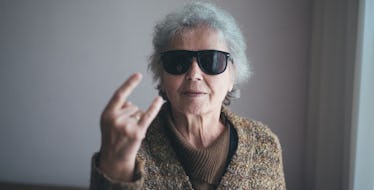 Students Band Together To Help Rape Victim Carrying Her Mattress Until Rapist Is Expelled
Stocksy
Emma Sulkowicz thought she would be carrying her mattress alone.
As her senior performance art project, the Columbia University student chose to carry around the twin mattress on which she was raped until her rapist was expelled.
Word of the project, called "Carry That Weight," spread across the Internet and other media.
Women across campus responded to Sulkowicz's plea. A group of fellow students helped the art student shoulder the very real burden of the dorm mattress to class, meals and home at the end of the day.
The students' project is called "Carrying the Weight Together." Barnard student Allie Rickard has organized groups of activist students to help carry Sulkowicz's mattress.
Rickard says that hearing Sulkowicz's story inspired her.
She said,
I immediately noticed a tangible and meaningful way I — along with any other member of our community — could get involved on a daily basis in ending sexual violence and rape culture at our university. Let's help Emma carry her mattress every day.
The group also takes part in sexual violence activities across campus. Using the hashtag #carrythatweight across social media, Rickard hopes to have enough people to carry Sulkowicz's burden every day of the art project.
H/T: Feministing, Photo Courtesy: Kiera Wood/Columbia Spectator